By
James
- 8 May 2023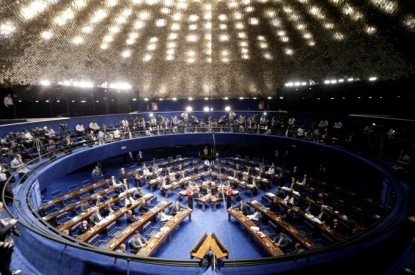 Senator Jorge Kajuru has announced that he will be the rapporteur for Brazil's new sports betting measure. According to the senator the government of President Luiz Inácio Lula da Silva will submit a proposal to regulate and tax sports betting in the National Congress in the coming days. The change will be made via provisional measure (MP).
"There is a provisional measure from the government on the regulation and also the charging on sports betting houses. Although this project is already here in the Senate, the government is sending a provisional measure and I was chosen to be the rapporteur. Talking to all sides, with all businessmen," he said.
The lawmaker defended what could be a more business friendly approach than the proposals initially put forward by the government's economic team, led by the Minister of Finance, Fernando Haddad, which had set out stipulations that online operators would have to pay R$30 million for a license to operate for five years.
"There are people in the business interested in paying taxes, they don't want to evade, they just don't want astronomical, abysmal licenses, like Minister Haddad's R$30 million for each bookmaker. So our proposal is that there be a license value of proportionately according to the size of each bookmaker. Minister Haddad was very responsive. He accepted this dialogue, " Kajuru said.
The senator also said that he intended to include the regulation of advertising in order to limit gambling related harm. "It is not enough to regulate, it is necessary to have a rule so that people with financial difficulties do not enter into a crisis," he said.
The senator is already the author of a sports betting bill which he filed in March along with Senator Hamílton Mourão. Their bill (PL 845/2023) aims to establish rules for sports betting companies in the market.
Kajuru when filing his own bill outlined his own position on the market.
"In my opinion, the time had come to take care of this matter – this wasp's nest. Because of the dizzying growth of the sports betting market and the problems arising from the lack of regulation. And the lack of specific legislation has led companies to base their business abroad, which generates losses to the public coffers due to the lack of tax collection," he said.