By
James
- 20 March 2023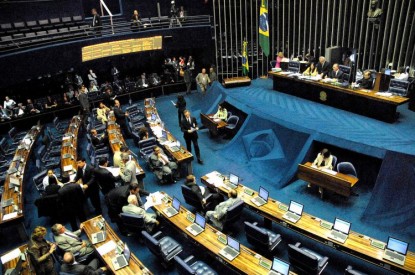 Finance Minister Fernando Haddad announced that the government will regulate online sports betting and is planning on putting forward a formal measure in March. Talking to journalists Haddad said that the Provisional Measure (MP) to tax online sports betting will be implemented after he and the President return from China.
"It should probably come out after the trip to China, we should publish the provisional measure," said Haddad after a ministerial meeting with President Luiz Inácio Lula da Silva.
The minister explained that the taxation has not yet been decided upon given the scarcity of information on companies' revenues and that the measure will go into effect 90 days after the publication of the MP.
Regarding the tax rate, Haddad stated that the issue is still being discussed with the economic team. "As there is no historical series and knowledge about the history of the sector, we have to accumulate information that comes from the sector itself, but it cannot be exclusive to them for us to close the exposition of reasons for the MP and the calculation of the impact on public accounts," he said.  The minister will meet with members of the sector to discuss the matter he said.
Earlier this month Fernando Haddad in an interview with the UOL news portal stated that sports betting regulation would be taken to counteract the increase in the income tax exemption for workers who earn twice the minimum wage – one of President Luiz Inácio Lula da Silva's election pledges.
President Luiz Inácio Lula da Silva will meet Chinese leader Xi Jinping on March 28 on Lula's first trip of his current term to his country's largest trading partner. Lula will stay in Beijing for four days for talks on trade, investments and the war in Ukraine.
A provisional measure is a legal act in Brazil through which the President of Brazil can, "in important and urgent cases," enact laws effective for a maximum of 60 days without approval by the National Congress. The provisional measure may be renewed once for an additional 60 days, after which, it will cease to be in force unless the National Congress has approved it and made it law. There are two requirements for a provisional measure to be used: urgency and relevance of the matter being regulated.