By
Phil
- 12 February 2018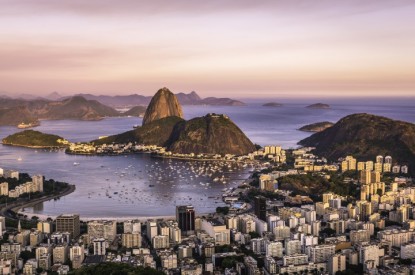 Eight state governors of Brazil and the President of Brazil's Chamber of Deputies Rodrigo Maia have met in order to discuss a plan, which would improve public security via gaming taxes.
The governor of Piauí, Wellington Dias said that additional funds would be added to the money that the states already earmark for public safety. According to research carried out by Congress and cited during the meeting, if gaming were to be regulated in Brazil it would raise up to $20bn a year for public coffers. In November, governors from several states met in Brasilia and proposed using gaming tax revenue in order to combat rising levels of crime.
Wellington Dias said that one of the most serious problems facing Brazil was crime. "The understanding today, and it is unanimous, is that we must control the entry of arms and drugs at the borders and that as with health and education it is also necessary to create a national policy. Crime is organised at national level," he said. Wellington Dias added that Rodrigo Maia would guide the proposed security plan in the Lower Chamber later this month.
"It's an activity that already exists . . . Today almost all governors defend the taxation and regulation of games," Wellington Dias said. Also attending the meeting were governors of Rio de Janeiro, Luiz Fernando Pezão; the governor of Minas Gerais, Fernando Pimentel; the governor of Rio Grande do Sul, José Ivo Sartori as well as the governor of Goiás, Marconi Perillo; the governor of Santa Catarina, Raimundo Colombo; the governor of Alagoas, Renan Filho and the governor of Acre, Tião Viana.
Last week the Committee on Constitution, Justice and Citizenship (CCJ) in the senate started once again to begin work on gaming bill PLS 186/2016 which seeks to green light gaming in Brazil. Meanwhile, the Chamber of Deputies is also considering another bill (PL 442/91) which would give gaming the green light. Both bills seek to allow gaming in order to create jobs, boost tourism and increase tax revenue for the state.