By
Phil
- 2 November 2021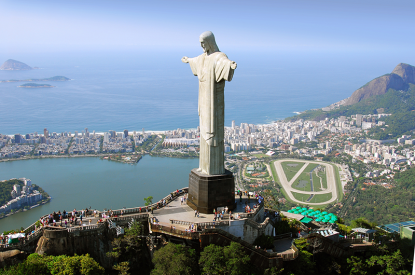 The Permanent Bidding Committee of the State of Rio de Janeiro – LOTERJ has officially postponed the tender bidding process for sports betting and other games in the state.
The plenary of the Court of Accounts of the Municipality of Rio de Janeiro, (TCE/RJ) announced that it unanimously decided to uphold the decision, made by Deputy Councillor of the Rio de Janeiro State Audit Court, Andrea Siqueira Martins. On July 5th, Siqueira Martins had suspended the tender while Counsellor, Marianna Montebello Willemman put forward several measures and indicated that further studies into a new bidding process might be needed.
In May LOTERJ published the public call for tenders for a company to provide a wide range of lottery products including instant lotteries and fixed odds sports betting (online or landbased), within the state. Companies could offer a bid as part of a consortium. If the consortium was formed by foreign and Brazilian companies, the Brazilian company had to be the largest in terms of investment. The tender for the provision of services is for five years, and the estimated value of the contract stands at around US$49.5m.
However only one consortium LottoRio made up by firms MCE Representações and Santa Casa de Misericórdia de Lisboa (SCML) submitted a tender proposal. In addition Andrea Siqueira Martins granted an injunction suspending the tender after a consortium formed by IGT do Brasil and Scientific Games filed a request before the court just three days before the bidding process was scheduled to take place. The consortium argued that the conditions of the licensing process had a number of irregularities and undermined competitiveness.
The state of Rio de Janeiro was one of the first states to announce that it would move ahead with plans to offer sports betting alongside other plans to launch and expand their own lottery products. In September 2020, the Supreme Court of Brazil ruled that the federal government's lottery monopoly was unconstitutional, paving the way for states to develop state lotteries for each of Brazil's 26 states and one federal district as long as they complied with federal regulations. The decision means that current operators can extend their offerings while states can begin to roll out their own lottery products within their own state borders. In March State Deputy Alexandre Knoploch introduced legislation to allow for the state lottery to offer sports betting. Sportsbetting would be marketed officially by the State of Rio de Janeiro and would be available both online and via lottery points of sale but with a focus on online sales.