By
Phil
- 25 February 2020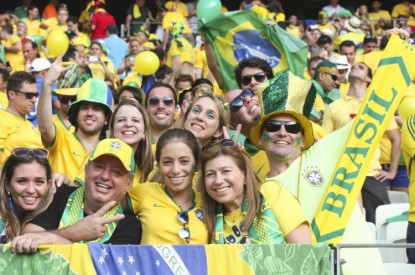 The Brazilian government will hold a new public consultation on the regulation of sports betting. According to a consultation notice published in the Official Gazette, interested parties may submit suggestions until March 6.
This will be the third public consultation on the subject during which time major changes are expected within leadership of the Secretariat of Evaluation, Planning, Energy and Lottery (SECAP).
In January it was reported that the government would issue a decree in March to regulate sports betting, which, if confirmed, would allow fixed-odds bets to be offered to the public later this year. At that time, the Undersecretary of Prizes and Sweepstakes, Waldir Marques Júnior, reported that the text of the alleged decree was almost ready.
However, there may have been some disagreements between the Attorney General's Office, in charge of the legal advice for the Ministry of Economy, which is in favour of a public licence tender for the operation of sports betting, and SECAP which supports a direct authorisation model.
In mid-2019, two public consultations were opened to discuss the draft decree. However, there was no agreement on some points, such as the requirement of a guarantee reserve of R$6 million from the sportsbook operators. Waldir Eustáquio Marques Junior said companies from countries such as England, Italy, the United States, Greece, Portugal and Denmark had already shown interest in operating sports betting in the country but are awaiting regulation.
Provisional measure 846/18 will allow for both online and land based sports betting as well. The bill deals mainly with how lottery funds are distributed giving more priority to National Security. A much larger proportion of resources operated by Brazil's largest state owned bank and lottery operator –the Caixa Econômica Federal (CAIXA) will be earmarked for public security while the bill seeks to raise additional income for the government by green lighting sports betting. It is believed that that the Ministry of Economy has been looking at international regulatory models to understand what framework would be best suited to Brazil.