By
James
- 13 September 2022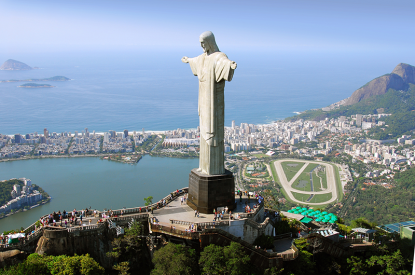 A bill that gives the Federal Government the right to create both a Health and Tourism lottery has been approved by lawmakers. Deputies approved bill PL 1561/2020 with 267 votes in favour and 94 against. Both lotteries could be run by a private operator after a tender.
The lotteries will be allowed to offer fixed odds sports betting games in person and online as well as traditional number games. The proposal which had been modified by the Senate, had its analysis completed in the Chamber of Deputies and was sent for presidential sanction. 
The text rules that the Ministry of Economy will be in charge of the tender for the running of the new lotteries. Concession rules must be published within 30 days after the publication of the law.
The proposal was defended by the rapporteur, Deputy Giovani Cherini as he said that it will help meet the new payment requirement for nurses.  In July Brazil's Chamber of Deputies approved by 425 votes to 7 a Constitutional Amendment Proposal for a new nursing minimum wage. The rapporteur of the proposal (PEC 11/22) Deputy Carmen Zanotto said that the salary increase could be funded by the legalization of gambling.
The health lottery first came about originally during the pandemic last year.  Bill PL 1561/20 would authorise the Executive Branch to create the new lottery with all funds going towards effort to fight and contain COVID-19.  Deputy Cherini also added a "Tourism Lottery" –  his own proposal to the bill. Income from the new tourism lottery would go to the General Tourism Fund (Fungetur), to finance the tourism sector.