By
Lewis
- 1 April 2021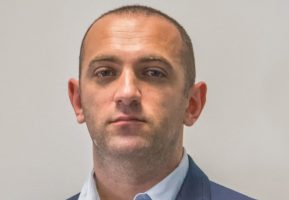 In February, Dima Reiderman transitioned to BtoBet from its parent company, Aspire Global, as COO. Dima explains how Aspire Global's acquisition influences BtoBet's ability to penetrate mature markets and the company's aspirations for LatAM and Africa respectively.
How are you finding your new role as COO at BtoBet?
I'm enthused about taking the role at BtoBet and look forward to maintain the momentum that has seen the company's exponential rise to the forefront of sportsbook and gaming providers. During my tenure at Aspire Global I have gained invaluable experience working closely with the other members and look forward to apply this knowledge in BtoBet's context.
With the company considered as the primary gateway for emerging markets such as Latin America and Africa, and one of the leading sportsbook providers in more mature markets such as Europe, I am keen to use my know-how especially in what will be a very important year for the company as it seeks to consolidate and strengthen its market position.
How has Aspire Global's acquisition influenced BtoBet's ability to enter new and mature markets such as Europe and the US? How has the increased investment capacity of having a major partner impacted product innovation?
New and mature markets such as Europe and the US require significant investment from a technological and compliance perspective. And whilst BtoBet on its own would eventually have entered these markets, this would have only been possible over a protracted period of time, due to licensing and compliance matters.
However with the company forming part of Aspire Global, we are now in a position to enter those jurisdictions where the group is already licensed – including the US, UK, Portugal, Sweden, and Spain just to mention a few – and offering a holistic iGaming solution in all markets, be it PAM, sportsbook or game aggregation.
This will be essential in establishing new future partnerships with the larger tier one operators who seek a very advanced and complete solution in a very short time-to-market.
The beneficial impact of now forming part of Aspire Global is undeniable also from a product innovation point of view. Our partners can expect to have major innovative solutions put at their disposal deriving from an increased investment capacity, and at the same time accessing additional content and products that constitute the group's portfolio.
BtoBet recently penned operator partnerships with William Hill and Betfair in Colombia. What is their significance for the company?
Throughout the past years BtoBet has firmly established itself as the primary gateway for operators seeking to expand into the Latin American region. And whilst the William Hill and Betfair partnerships in Colombia have, rightly so, grabbed the industry's headlines, I evaluate the process as a natural one which reflects the evolving nature of the local market.
LatAm is slowly but surely emerging as a major iGaming hotspot and is now garnering the attention of global betting powerhouses who are attracted by the local's passion for sports, and the regulatory rehaul currently underway.
We are thrilled to have embarked on a journey with two of the most iconic brands in the industry and look forward to many years of sustained growth as together we aim to further raise the bar for the betting experience in the LatAm region.
Outside of Colombia, what Latin American markets do you have your eye on? For instance, how keenly are you watching developments in Brazil?
Latin America is a market we firmly believe holds unmeasurable potential, and which is increasingly attracting the larger tier one operators synonymous with more mature markets such as Europe.
Throughout the years we have built a very strong foothold in Latin America, not only in Colombia, establishing strong partnerships in numerous other markets such as Mexico, Argentina, Peru and Venezuela.
The past months have also seen our approach in the region include strategic partnerships, such as the one announced with LatAm's major e-commerce platform Rappi, where we have been hailed for being among the first platform providers to allow its partners to offer bets on a new and innovative medium.
This partnership did not only open a new sales channel for all our LatAm partners, but more importantly carries significant importance from a player acquisition point of view with Rappi boasting over 30 million users across the whole LatAm region.
Nonetheless, we are constantly monitoring the region's dynamic evolution, especially since a lot of countries are following in Colombia's footsteps to regularise their online betting market.
It is especially important to stress the point that these markets are widely characterised by having large populations with a deep passion for everything that relates to sports and which have all the right prerequisites to be high in all bookmakers' agenda.
Brazil is a case in point, and in the context of emerging markets must be considered as being amongst the largest markets from a global perspective. Flexa Ribeiro, the author of the country's gaming bill – which is finally set to be passed in parliament in a few months' time – went as far as predicting that a fully regulated gaming and sports betting sector should be worth at least $1bn annually.
BtoBet recently announced a strategic partnership with Soloti Gaming in Nigeria. Is the key to market consolidation quality partnerships, or signing as many deals as you can with tier one and larger tier two operators?
Quality is a definite win over quantity for BtoBet, and our first and foremost target is to partner with brands that commonly share our values of putting the player first. It is our firm belief that players are treated with and given the utmost importance, both in terms of safety and premium quality entertainment.
These are values which can't be truly safeguarded when partnerships are solely motivated by quantity, and at the same time hold the key for a mutually beneficial partnership not only for the short, but especially for the longer term.
I should add that aspects such as player retention and maximising the player lifetime value all boil down to the qualitative nature of the partnerships in question, where the brand values are held high.
It has been witnessed time and time again that it is those brands who have invested heavily in terms of technological products in order to deliver a safe and qualitative betting experience that will ultimately gain the most market share.
BtoBet's latest betting report focuses on the Polish market. What is the potential for Poland's iGaming industry?
To truly have a clear picture of the market's potential one would have to look at the data and statistics published by the local authorities. Figures published from legal association Graj Legalnie indicate that during 2019, the regulated betting market in Poland had generated a combined turnover of €1.49bn (PLN6.7bn).
This marks nearly a 29 per cent year-on-year increase in combined turnover from the precedent year, with these figures corroborated by the official statistics released by the Polish Ministry of Finance.
This market's potential is further highlighted by the legal specialists' assessment that the grey market accounted for 60 per cent of the Polish market following a period of increased activity from unregulated operators, with the association having noted that, had all of this turnover been taxed, the Polish government would have made an additional PLN1.1bn in tax.
This would have translated in the market being worth over €3.5bn in combined turnover.