By
Phil
- 5 February 2016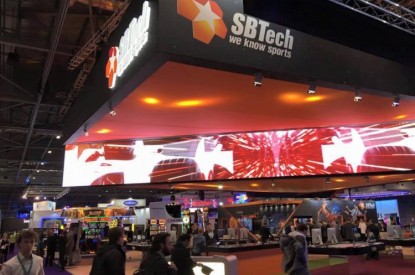 SBTech has extended its partnership with ComeOn! for the fourth time after signing a landmark five year deal.
The operator will utilise SBTech's fully responsive front end solution, Chameleon360 gaming platform, and leading sports betting platform.
The supplier's revolutionary tablet and touch screen interface, SBTech Touch, will also form part of the deal for the popular Scandinavian brand as well as its latest innovative cashout product, racing product and live streaming.
Having first teamed up in 2009, the diversified product offering, innovation and turn-key support provided by SBTech has been essential in the growth of the operator, which is now one the leading brands in the Nordic marketplace.
Co-Gaming Ltd. Director, Jovin Genovese, said: "SBTech is one the best suppliers in the industry and we owe a large part of our success in recent years to their great suite of products and services and to the incredible support we have received from them, including the great attention to our needs. ComeOn! brings excitement to players around the world and all of that is underpinned by SBTech. We look forward to working with their great team for many years to come."
SBTech CEO, Itai Zak, said: "The incredible growth of ComeOn! in the past few years has brought immense pride to everyone at SBTech, and we are thrilled to sign a new five year agreement with such a valued and long-term partner. Whether it is our award-winning sports betting platform, SBTech Touch or Chameleon360, SBTech is committed to supplying the industry with the best possible solutions to help propel operators to the very top of their game. ComeOn! will have the full weight of SBTech behind them in their quest for continued greatness."