By
William
- 7 June 2022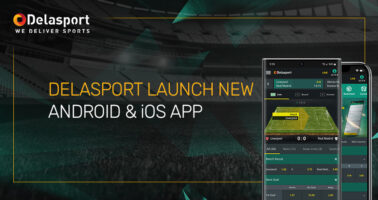 Delasport has launched its new native mobile app for Android and Apple (iOS) devices, including a sportsbook and casino.
Enhancing the UX look and feel for smartphones and improving the quality of the betting experience with creative and intuitive mobile design, the app is designed to work with Delasport's sportsbook, casino, and player account management platform (PAM) to provide the whole betting experience on phones and tablets.
The app includes innovative customisation and gamification features to boost user engagement such as cross-product tournaments, missions, badges, spin & win, and other gamification elements.
Delasport's partners may communicate with their players in real-time using the built-in push notifications feature on their devices. The software also addresses current security demands by supporting biometric login and facial recognition on supported devices.
"We are pleased with the improved version of our native mobile applications," Delasport CEO, Oren Cohen Shwartz, commented.
"We went above and beyond to build the most user-friendly design with rapid betting selections and a personalised betting experience. Players will be able to play whenever they choose, while our partners will stay competitive and ready for the future."