By
Phil
- 21 October 2014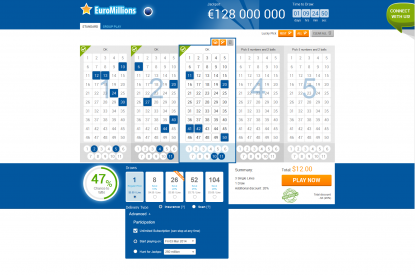 LOTTOTECH is hitting the gaming industry with its innovative lottery platform.
The solution will be officially showcased at the leading gaming event EiG Berlin which takes place on October 21 to 23 where the company will present the innovations it offers to the online gaming industry.
LOTTOTECH was established in 2013 by a group of professionals with vast knowledge and years of experience in the online gaming industry. The company's main goal is to develop innovative and creative tools which will make lotteries accessible for anyone, anywhere, on any device. LOTTOTECH is headquartered in Bulgaria and has representative in Israel.
LOTTOTECH provides an innovative platform which allows anyone to purchase online lottery tickets for the biggest and most exciting national lottery games from all around the world regardless their location. The platform is the first to offer simultaneously two different models of ticket purchasing – insurance and ticket scan. The software also offers access to more than 23 official lotteries around the world, a variety of games and exclusive features for the online lottery industry that increase player value to a tremendous extent.
LOTTOTECH offers a complete turnkey solution on the online lottery arena thus provides its clients with the necessary tools to stand out from the crowd and increase their revenues.
Although LOTTOTECH is a relatively new company it has won the trust of Russian investors and managed to raise funds worth US$6m. The funding is going to be used for the constant improvement of the platform and its features so that LOTTOTECH's clients remain on the top of the industry.
The first client of the company is going to launch in November under the name LottoPlace. LOTTOTECH has also signed deals with one of the biggest online operators who will start their lottery brands under the names Lotto365 and LottoPlus.