By
Phil
- 7 July 2022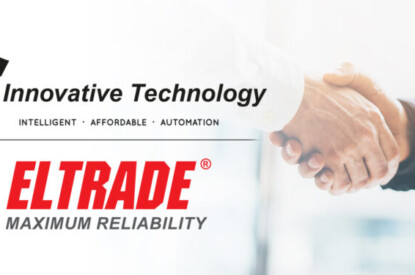 Leading cash handling equipment provider Innovative Technology Ltd. (ITL) are pleased to announce their newest
Trading Partner, Eltrade Ltd., based in Bulgaria.

Eltrade Ltd. is a leading, global manufacturer of electronic devices and POS equipment. They provide electronic
cash registers, retail software and professionally developed solutions for management of retailers and retail chains.

Sasha Kragulj, Business Development Manager for Central & Eastern Europe said: "I am delighted to welcome
Eltrade onboard as our latest trading partner for the region. Eltrade was established in 1994 and over the years
they have continually expanded their business and product lines in many sectors including retail, kiosk, parking,
amusement and most recently vending and gaming, making them an ideal fit for our business. I am confident that,
with Eltrade´s experience and countrywide network of offices with technical and sales support, we will expand our
activities and presence of ITL products within the Bulgarian market."

Commenting on the partnership, Nikolai Prodanov, CEO and company owner of Eltrade said, "The Eltrade team are constantly researching and enhancing our existing product range, according to targeted market needs. We have 120 employees and export our products to 20 countries in Europe and Africa. We know ITL as a global leading provider of cash handling technology and that's one of the main reasons why we would like to work together. We are impressed with their flexibility, friendly and cooperative attitude. Our team will ensure that we continue to provide a first class, reliable service to customers choosing ITL products and look forward a productive future together."

Concluding Sasha Kragulj said: "One of Eltrade's latest product lines, the Eltrade Smart Pay series includes our Spectral
Payout and is designed specifically for self-service kiosks for retail outlets. This will be key for expanding our
presence in the retail market and I look forward to working with Nikolai to ensure we have a successful partnership
for many years to come."