By
James
- 5 January 2018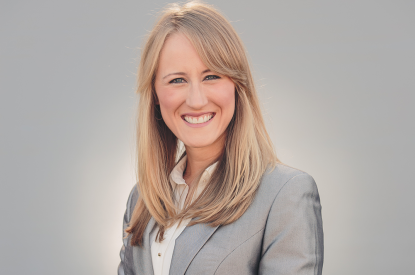 With the introduction of regulated iGaming in the U.S market place just before G2E 2013, and the continued explosion of social gaming, Dana Takrudtong, GameAccount Network's VP Sales – The Americas puts forward the case that G2E 2014 left operators asking, seriously, where their operation fits into the dynamic and changing story of the gaming sector.
'With the close of another G2E, a plethora of choices lay in front of operators.  However the decisions around the direction of a casino operation in 2015 are not just about the terrestrial, but about the competition for the overarching available time and wallet share of each customer that walks on the floor. 
Surprisingly many operators still feel the world of the web is not a world in which they believe their casino operation participates in today.  
The elephant in the room is the question of how that philosophy is still possible when the top grossing social casinos – just the three owned by suppliers – brought in $122.6 million last quarter (Eilers Research; Adam Krejcik).
When the question of What business am I in? is defined by entertainment of your customers, it's easier to view the online space as a platform to that end. 
How are players reminded that your casino is a community with likeminded players?  Facebook. 
How do your players know what's happening in that community?  Your website.  
How do you drive your players to spend time on your website to see your offers and think of your brand instead of the casino down the street?  Offer social gaming. 
For operators who've accepted that the result of non-participation on the web is arrested development, the new question becomes how do I move online.  GameAccount has solved the question of how for several large operations and will be bringing their solutions to life this quarter thanks to the strong performance of our Simulated Gaming monetized social casino customers and regulated gaming presence in New Jersey in the time between G2E 2013 and G2E 2014. 
The 12 months between G2E 2013 and G2E 2014 were a tremendous period of change for GameAccount. 
GameAccount was a little known entity in the North American marketplace in 2013 with only our President and myself officially staffed out of our Henderson, Nevada North American headquarters.  GameAccount came into G2E 2014 with a highly experienced VP of Product and Services and a tenured systems manager joining as our Director of Western sales. GameAccount's Simulated Gaming customer list grew to include Foxwoods Resort and Casino (Connecticut), Osage Casinos (Oklahoma), Empire City Casino (NewYork), Parx Casino (Pennsylvania), and a multi-operator group in the Midwest.   
Both Foxwoods Resort and Casino and Empire City Casino launched GameAccount's proprietary Simulated Gaming™ offering, and the monetized social casinos have performed far beyond the expectations of the operators, and candidly, those of our team as well.   Without the sheer volume of patrons inherent on facebook.com, would an operator's own .com generated material revenue and drive engagement over an extended period of time?   Yes,… and then some. 
For social gaming entities, the business goal is to drive vast player sign ups to an online casino and games owned by the same publisher, then push the needle of monetization even if only by tenths of a percentage point.   Simulated Gaming is designed to drive incremental revenue, but to do so without cannibalizing the brick and mortar operation.  Simulated Gaming is not designed to exist as a siloed social gaming business line apart from the brand of an operator, but to serve as a centralized online loyalty portal, a patron acquisition portal, a marketing platform, and to provide a revenue generating social-style gaming experience.
Mobile gaming revenues for social casinos eclipsed desktop revenues for the first time in history in the third quarter of this year (Eilers Research).    GameAccount's investment into the mobile space has been a fast and furious one; encompassing not just game development but key marketing and media mechanics as well.  In the third quarter of this year, we integrated Apple's iBeacon technology into our SENSE3™ mobile platform (part of the GameSTACK™ internet gaming ecosystem).  iBeacon is a messaging system designed to deploy hyper-localized advertisements. The iBeacons themselves are devices about the size of a watch battery, which can be placed in the casino, around the property, or at any location a casino operation wishes to deploy messaging out to a patron.  With the integration into SENSE3™, each iBeacon (containing a unique ID and message functionality) will be able to have a specific message tied to the iBeacon and deployed from GameAccount's iSight™ Back Office.   Much advanced in comparison to push notifications, iBeacons send full-color full-screen mobile messages to the patron's mobile inbox, such as a coupon for the buffet, which the iBeacon deploys when it senses the player (identified through their phone) just drove up to the valet stand.   The intelligent messaging system will enhance Simulated Gaming's value as a marketing and media platform for operators; reducing costs of traditional media spend and allowing operators to depart from the inherent inefficiencies of traditional media targeting.  
Shifting to real money gaming, the leadership at Parx Casino invested in the installation of the GameSTACK internet gaming ecosystem within their facility in anticipation of the passage of real money gaming legislation in the state of Pennsylvania in the near term.    Looking east to New Jersey, there is a clear and significant market share dominance by the two operating parties who solidified their iGaming partnerships years before the market opening of November 26th, 2013.  By installing GameSTACK, Parx will have a tested internet gaming ecosystem within their own walls in which they are building up an iGaming focused database today.  With the deployment of Simulated Gaming this fall, Parx will build their database well in advance of the launch on real money gaming in state, at significantly reduced cost of patron acquisition as today there is no competition.   
A second response to the question of What business am I in? is that all operators are in the business of keeping their business.   With patron attrition due to over saturation, lack of engagement by younger players (no replacement cycle), and more entertainment choices in the revitalized U.S. economy, senior operational leadership is faced with hard choices and generally speaking flat to declining revenues.
Simulated Gaming's near 9 month commercial history has proven out that players who play online and in the casino with their loyalty card will spend over 17% more in aggregate than players who do not play online.  For c-suite leadership, 17% is a meaningful, revitalized heartbeat in the business as opposed to a flat-lining operation.   The cannibalization argument is over, and we look forward to seeing Simulated Gaming's exciting desktop and mobile product offering changes continue to drive material incremental revenues to our new operator partners launching this quarter.