By
Phil
- 8 March 2021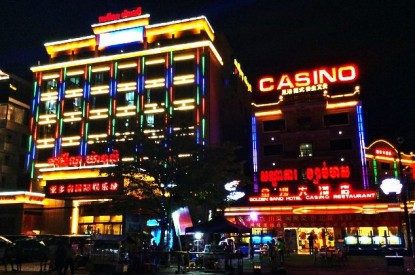 The Preah Sihanouk Province Hall have ordered a 'No in and No Out' policy in Sihanoukville following 95 new cases of COVID-19 in the Cambodian casino town, except for the movement of cargo, goods vehicles and ambulances.
Cambodia's Ministry of Health said the cases were linked to a hotel quarantine breach in Phnom Penh but that there were 32 locations in Sihanoukville listed as COVID-19 hotspots. The new surge is believed to have been started by four Chinese visitors bribing their way out of a quarantine hotel to visit nightclubs.
A spokesperson for the Province Hall said of the border controls: "This has to be done to allow the provincial administration to be able to put the infection cases under control as well as look for people who have been in contact with the patients and the hotspots."
Cambodia has had a good record with the pandemic, however there have been 442 COVID-19 positive cases recorded in Cambodia in 2021, compared with 378 cases recorded in the whole of 2020). As of March 1 2021, the total number of confirmed COVID-19 cases was 820 with zero deaths. A recent spike of just 11 COVID-cases at NagaWorld, in the capital of Phnom Penh, resulted in its temporary closure with the 11 cases all being members of its workforce.
Elsewhere in Kandal Province, south of the capital, the authorities have prevented 723 visitors and staff from leaving the Yong Yuan casino and placed them in quarantine.
Kandal's governor Kong Sophorn said: "Local authorities are on guard at this casino to ensure safety and did not allow anyone to exit the casino as it is under lockdown during the 14 days quarantine period."