By
Lewis
- 13 March 2013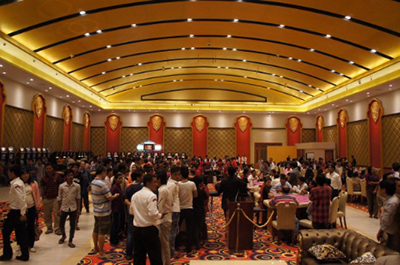 US gaming company, Entertainment Gaming Asia, is set to open its second casino in Cambodia, next month. The company, which is backed by Macau-based Melco International and is listed on New York's NASDAQ stock exchange also revealed that its revenues had grown to more than US$20m in 2012.
Entertainment Gaming Asia, formally Elixir Gaming, secured two additional casino projects in Cambodia in addition to its Dreamworld Casino in Pailin province which opened in May, 2012. The additional licences are located in the provinces of Kampot and Poipet . EGA additionally provides electronic gambling machines to Phnom Penh's NagaWorld Casino and Thansur Bokor, a casino-hotel resort that opened last year in the Kampot province by the Sokimex Corporation. EGA also has a smaller operation in the Philippines.
The company saw revenues of $20.4m last year, a growth of more than a fifth from $17.4m in 2011. However, EGA's earnings fell from $11.7m in 2011 to $10.9m last year. According to EGA, the company's second Cam­bodian casino, in the border town of Poipet in Banteay Mean­chey province, is currently under construction, but is expected to be open for business in April. This $7.5m project, which is being constructed as a stand-alone extension to an existing casino owned by a local Cambodian company, is scheduled to soft open on March 28, 2013, with approximately 300 EGMs. EGA's Dreamworld Pailin casino opened its doors in May 2012, and contributed $1.8m to the company's revenue in the year. Most of that revenue, $1.3m, came in the last three months of the year, as EGA upped its marketing efforts for the casino to draw in more players. However, volatility remains as the company continues to refine its marketing programs. EGA expects to establish normalised operating results for Dreamworld Pailin with the next one or two quarters.
EGA's final casino development project in Cambodia, Dreamworld Kampot, located in the Kampot Province of Cambodia near the Vietnamborder, is in the pre-construction development phase. While the company considers that Dreamworld Kampot has attractive long-term return potential, it intends to focus its available resources on the development of Dreamworld Poipet, which is located in a more established gaming market and, in the company's estimation, offers higher near-term returns. As a result, EGA expects to complete the development of Dreamworld Kampot mid-2013.