By
Phil
- 11 July 2016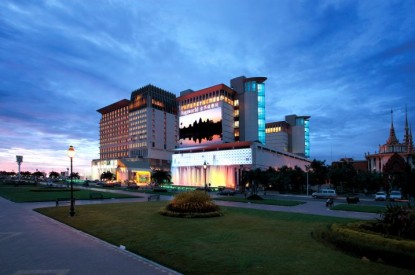 Entertainment Gaming Asia is selling all 670 of its electronic gaming machine (EGM) seats placed at NagaWorld Casino to a third-party in Cambodia for $2.5m.
The purchase price is payable by the purchaser in full in cash on completion of the sale. Prior to the sale, the company had leased EGMs to NagaWorld and that arrangement was terminated effective June 30, 2016 in connection with the sale transaction.
The company has also sold all 154 of its EGM seats placed at Leisure World VIP Slot Club in the Philippines to the venue owner for $750,000, of which 70 per cent was paid on July 4, 2016 and 30 per cent is payable on or before August 1, 2016. Prior to the sale, the Company had leased EGMs to Leisure World until June 30, 2016 when the contract expired.
The company continues its EGM leasing operations in two venues in Cambodia and two venues in the Philippines. The contracts for these two venues in the Philippines expired on June 30, 2016. However, the EGMs remain in operation as the Company is working to swiftly renew these contracts retroactive to July 1, 2016.
Clarence Chung, Chairman and Chief Executive Officer of Entertainment Gaming Asia, said: "We continue our strategic efforts to refine our business operations and position ourselves for new potential opportunities. While the exit from two EGM leasing contracts will have a negative impact on our near-term cash flow, we believe the cash proceeds of the sales will further enhance our ability to pursue new growth opportunities that will fuel long-term growth for the company."
Entertainment Gaming Asia, an indirect, majority-owned subsidiary of Melco International Development Limited, is a gaming company engaged in the leasing of electronic gaming machines to the gaming industry in Cambodia and the Philippines. The Company is also developing a free to play online social casino gaming platform for certain Asian markets.