By
Phil
- 20 July 2023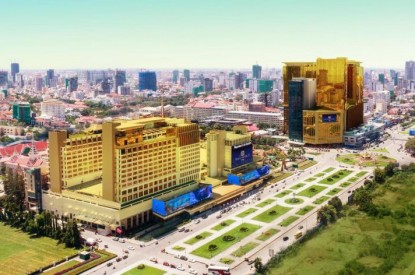 NagaCorp, which owns, manages and operates NagaWorld, the entertainment centre of the Mekong Region, has announced that its gaming revenues have increased 7.9 per cent to US$252.3m for the six months ended 30 June 2023.
The company said it 'continued to see a positive business recovery during the Period and reported steady YoY growth across key financial metrics. Net Profit increased by 57.4 per cent to US$83m and EBITDA increased by 10.1 per cent to US$143.2m for the period compared to the corresponding period last year.'
Given the Group's relatively stable performance with gradual recovery of visitation from neighbouring countries and strong focus on the captive domestic market, the company recorded an EBITDA margin of 54.4 per cent during the Period. GGR also grew by 7.9 per cent YoY. The Group continued stringent cost control measures and operational efficiency initiatives, resulting in a higher profit margin.
The positive results were mainly attributable to business volume growth across all business segments. The average daily business volume for Mass Market continued to improve from US$9.8m for the three months ended 31 March 2023 to US$10.1m for the three months ended 30 June 2023, representing a sequential growth of 3.7 per cent.
The operator said: "For the Premium VIP Market, average daily rollings in 1Q2023 was US$10.8m, representing a 8.6 per cent sequential growth to US$11.8m in 2Q2023. Average daily rollings for the Referral VIP Market in 2Q2023 was US$6.1m, representing a 40.9 per cent sequential increase as compared to 1Q2023. In 2Q2023, the average daily business volume of both the Mass Market and Premium VIP Market have recovered to 83.9 per cent and 97.9 per cent respectively, compared to FY2019 (peak pre-pandemic year). Both the Mass Market and Premium VIP Market collectively contributed about 90 per cent and 93 per cent of the company's total GGR and Gross Profit for the Period respectively."
"This steady recovery in business volume was largely driven by continued tourism recovery in Cambodia from ASEAN and the gradual return of business travellers from China, driving increased footfall to NagaWorld. The Company continues to benefit from the growing domestic captive market in Cambodia which has proven to be a self-sustaining business, with recurring visitation to the property during the period."