By
Phil
- 17 December 2014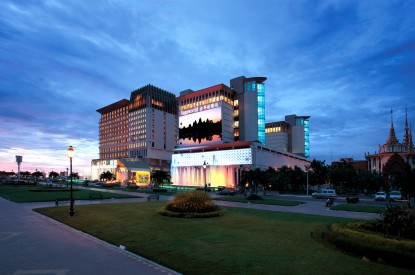 Virtual games specialist Kiron Interactive has partnered with IPG International to supply its new Keno game to one of Asia's leading casinos.
The deal with the Naga World Hotel and Casino in Phnom Penh, Cambodia is part of a strategy of supplying their top-performing products across the region.
Kiron and IPG signed a multi-year agreement in September 2014 to provide players with an enterprise-class gaming platform, customised to conform to Naga World's local requirements and deliver a secure, reliable and feature-complete solution.
It will be offered to the casino in a purpose built area that includes a state of the art audio visual system in order maximise its appeal to customers.
Steven Spartinos, co-CEO of Kiron Interactive, said: "Our new Keno solution has benefitted from our long standing experience in the virtual games industry and a detailed review of operator needs and existing Keno systems available in the market. We are excited to join forces with IPG and provide our solution to Naga World, a leading regional casino."
William Redshaw, CEO IPG International, said: "The strategic alliance with Kiron Interactive to provide Keno to Naga World Casino is another example of IPG's continued commitment to providing cutting-edge gaming solutions, options and alternatives to meet the gaming requirements of leading casinos in the Asia Pacific Region today and in the future."