By
Phil
- 7 June 2021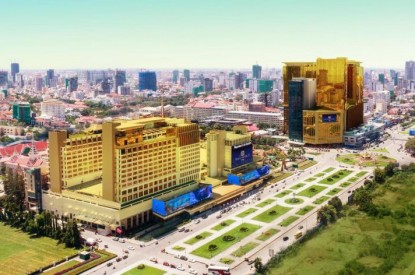 Despite NagaCorp seeing a full recovery of its mass gaming at its NagaWorld casino prior to the latest three month closure, the operator says it has been forced to make job cuts.
NagaWorld has been closed since March 1 and despite revenues bouncing back to 99 per cent of its pre-pandemic levels last time it reopened this time action has been taken to maintain 'operational and financial flexibility.' Media reports suggest the figure could be as high as 600 employees. NagaCorp is hoping to save up to US$2m each month in operating costs
NagaWorld confirmed it had taken 'proactive measures to manage the situation' with a rationalisation program to improve cost efficiency. Those employees affected, the majority of whom have signed mutual separation deals, will been given 'enhanced termination compensation over and above payments required by the applicable Cambodian laws to assist their transition into other career or business interests.'
The operator is also issuing new notes on the on the SGX-ST.
It said: "The company proposes to conduct an international offering of the Additional Notes to investors in Asia and Europe. The Additional Notes will be issued under the Indenture, pursuant to which the company issued US$350,000,000 aggregate principal amount of the Original Notes."