By
Phil
- 12 August 2014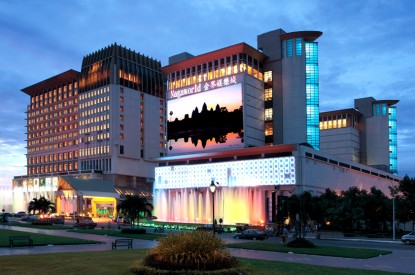 Nagacorp, the operator behind NagaWorld; Cambodia's largest casino, is to launch its own fleet of jet aircraft to transport players to Phnom Penh as it looks to double its quota of Chinese VIPs.
It is also constructing a US$15m VIP terminal at Phnom Penh International Airport which 'will be located at a different location from the existing passenger terminal.' This will include its own immigration facility and VIP lounge and should be open early next year.
It said in a statement that it has already bought an Airbus A320, adding it would work with major outbound Chinese travel agents. The first five months of 2014 saw numbers of Chinese visitors to Cambodia up by almost 19 per cent, reaching 241,000 visitors compared to 202,000 during the same period of 2013.
Nagacorp is looking to increase its VIP revenue from US$3.8bn in 2013 to $8bn by 2017. It reported a 61 per cent increase in VIP GGR for the first half of the year, earning US$86m between January and June, compared to US$53.3m for the corresponding period in 2013. Revenues were up by 27 per cent to US$180m during the first half of 2014.