By
Phil
- 5 June 2023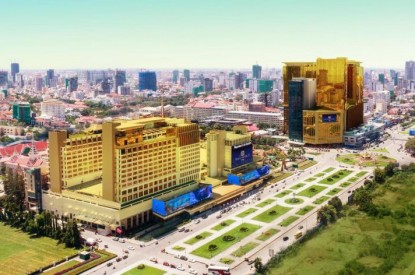 The effects of the COVID-19 pandemic have seen NagaCorp delay its US$3.5bn Naga 3 expansion at its NagaWorld casino in Phnom Penh, Cambodia, by four years.
NagaCorp has said it needs to balance revenue and capital expenditure with a potential reduction in the size and scale of the development. In its last financials, NagaCorp revealed that the mass gaming side of its business was operating at 81 per cent of pre-COVID levels with GGR coming in at US$117m in the three months to March 31 2023.
NagaCorp said: "The board of directors of the company wishes to announce that, in view of the external geopolitical macroeconomic environment and the stiff global inflationary pressures, the company is carefully and seriously considering options of developing Naga 3 matching revenue generation with capex expenditure, and such options shall include the Project Resize. In addition, the Board wishes to announce that despite the external factors, the company is confident that it can discharge all of its financial obligations because up to date, the fundamentals and the directions of the company remain unchanged."
"Hence, Naga 3 Company Limited and the Contractor have entered into a supplemental agreement on 3 June 2023 to update the completion date of the DBA to a date on or before 30 September 2029 subject to other further adjustments which may be mutually agreeable between Naga 3 Company Limited and the Contractor."
Analayts at Moody's said: "NagaCorp's operating performance is recovering following pandemic-related disruptions last year, however, we expect EBITDA in 2022 and 2023 to remain well below that of 2019," Moody's analysts wrote in November. Consequently, we expect the company is likely to require external financing to repay its outstanding notes. However, its ability to raise external financing is difficult because of the tight funding conditions prevailing in the current economic environment.
"At the same time, NagaCorp has limited sources of liquidity because of its lack of bank facilities and divestible noncore assets."