By
Lewis
- 8 October 2014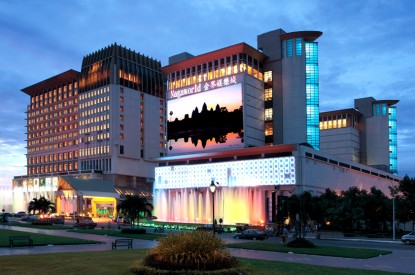 Timothy McNally, the Chairman of Cambodia's NagaCorp, has released a voluntary statement from the company that underlines its exclusive licence rights in the country. Seeking to reassure investors that nothing has changed to affect its exclusivity deal with the Cambodian government, Mr. McNally released a statement this week to clarify its position, noting first that elements have sought "with an intention to cause trouble or not," to cast doubt upon its claim.
Mr. McNally underlines the fact that Ariston, an indirect wholly-owned subsidiary of NagaCorp was granted a casino licence by the Royal Government of Cambodia under which Ariston has the right to conduct gaming activities in Cambodia for a period of 70 years from January 2, 1995, with an exclusive right to operate a casino in Phnom Penh, Cambodia and the area within a radius of 200km of Phnom Penh up to the end of 2035.
The announcement comes as observers have commented that NagaCorp's gaming rights are tied to the political fortunes of Prime Minister Hun Sen, who has been in power for more than 25 years but has recently faced a growing domestic opposition to his government. The announcement from NagaCorp underlines the legality of NagaCorp's exclusivity claim with the Cambodian government, and not simply with the government of Mr. Sen.
Investor concern is troubling for NagaCorp as it is investing heavily in the construction of NagaWorld2, which adds over 1,000 hotel rooms, additional gaming tables and slots, more restaurants, convention and shopping facilities to the existing NagaWorld at a cost of almost US$400m. A third phase is also planned in the future.
NagaCorp has also committed to plans to develop a casino project in the Primorye entertainment zone in Russia, a region close to the port city of Vladivostok. NagaCorp has stated that the company plans spend US$350 million creating a new Russia-based casino, but expected that the project would not be completed until 2018.