By
Phil
- 2 March 2021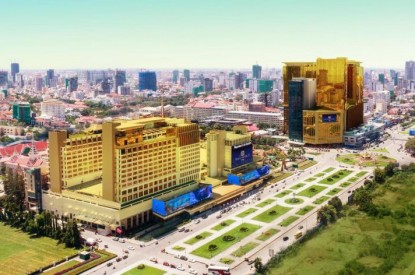 NagaCorp has said it has volunteered to 'temporarily suspend its business for a more thorough review of its precautionary and preventive measures' following 11 cases of COVID-19 being reported at its NagaWorld casino in Phnom Penh over the weekend.
A spokesperson said: "On or around February 27 2021, the company offered about 3000 employees for testing by the MOH and 11 were subsequently found to be positive. As such, in full consultation with the MOH, the Company immediately and voluntarily offers to temporarily suspend its business. While the Company has implemented adequate existing precautionary measures so far, it would like to improve and allow the space and time to review fully and holistically of all its health preventive and precautionary measures and to proceed with a complete and full set of sanitization processes of its business premises for the protection of its employees and guests of the property. The company intends to open for business after achieving some milestones of success in the fight and prevention for COVID-19 after consultation with the MOH."
Cambodia has had a good record with the pandemic, however there have been 442 COVID-19 positive cases recorded in Cambodia in 2021, compared with 378 cases recorded in the whole of 2020). As of March 1 2021, the total number of confirmed COVID-19 cases was 820 with zero deaths.
NagaWorld added: "The company has also acted responsibly and undertook the necessary precautionary and preventive measures in the fight for COVID-19. All employees and visitors of NagaWorld are mandatory to wear masks and are required to have their body temperatures checked before entering the property. At the entrances of the casinos within the property, the company has installed infrared body temperature sensors machines similar to the ones installed at international airports. Sanitizers are available at every corner of the casinos within the property; every gaming table has sanitizers for dealers and guests.
"Frequent scheduled disinfection is carried out for all public areas within the property. Social distancing is also practiced to ensure reasonable distancing for its employees and visitors. Tables in the restaurants are placed at reasonable distance; such arrangement includes staff dining areas. Buffets are replaced with ala-carte orders."