By
Lewis
- 9 September 2021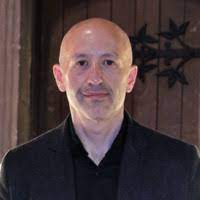 Ahead of SBC Summit Barcelona at Fira Barcelona Montjuïc on 21-24 September, Dan Phillips, CEO at NEL Advisory, offers G3 his thoughts on topical subjects set to be debated at the event.
Dan previews the panel he will be moderating on Wednesday's 'Innovation in Gaming' track focusing on the interface between products and users, as well as the digital transformation driven by Covid-19, getting US-ready, and catering to a 'snacking' new generation of player.
How do you feel about the return of live events?
Prior to Covid-19, I would get to several events a year so when the digital events came in, I found it quite refreshing to jump in and out of sessions without disrupting my day job – going to live events can take a week out of your diary. Some event organisers have utilised the digital format better than others, and SBC have done especially well in offering the ability to interact with panels and attendees.
However, after 18 months of digital events, it is fair to say most of the industry is a little tired of digital conferences, particularly when it got to the point of there being one a week. One factor I find less fulfilling with the digital format is meeting new people.
At a trade show, I would walk across the floor to buy a beer or coffee for someone I wanted to meet. From an advisory and consultancy perspective, a chat room isn't the best place to build your business. Looking forward to SBC Summit Barcelona, I imagine it will be well attended and I look forward to getting back, seeing old faces, and meeting new ones.
On Wednesday's 'Innovation in Gaming' track, you will be moderating a panel entitled 'Finding gaming's Netflix: is customer-centricity the tipping point into entertainment?'. What are your initial thoughts on how you will approach the topic?
I'll be taking a slightly more holistic, helicopter view examining the changing trends in how players are interacting. Netflix has shown the swelling appetite for on-demand activity, and this means the gaming industry must follow suit.
From a sports betting perspective, this can be quite difficult as there are limited times when live events are taking place. Whilst a UK operator can show horse racing in Australia, punters aren't as familiar or interested with the offering as domestic racing.
From a slot's perspective, play needs to be quick, easy, and engaging. The cross-over with social elements utilised in mobile gaming has been tried in real money play, but no-one has quite cracked it yet. The additional community-type activity of chat functionality, sharing games and wins is what the audience of tomorrow will demand.
If the next generation of players are not playing a game, they are watching someone else play on Twitch or similar platforms. The industry needs to move towards what players want to play and how they play it, rather than dictating terms. Slots studios have some fantastically creative people, but I think they can be a little blinkered in their development.
How can operators shift away from 'dictating'?
By making sure the UI and UX gets people where they want to be as quickly as possible with a minimal number of clicks. Through AI, data science and machine learning, operators should understand a consumer the same way Amazon does.
After one or two visits, operators should know patterns of deposit, withdrawal, and play, and be ready with more of the same when players return so a fully customised 1-1 experience.
Operators can try and sell a new product, but they shouldn't make players go hunting for what they want to do because they'll get bored very quickly. If a mobile puzzle game doesn't capture the attention in seconds, it is often deleted. This mindset needs to come through across the interface and UX right through to game development.
There is space for multifaceted slots and complicated sportsbook algorithms for players that want complex play. However, most players don't want that – they just want to be entertained and have a volume of options to choose from.
Where do you sit on the esports debate as a means to attract the next generation of player?
I'm a recent esports convert – I was one of those guys that previously looked over it and didn't consider it as something for the betting market. The esports events themselves are engaging and with major NBA and NFL sponsoring teams, it isn't going anywhere soon. The global conversion from esports viewing to betting is still very small, but this will grow over time.
The major challenges are the fraud, collusion, and AML risks. Saying that, this is no different to where the gaming industry was 15 years ago that now has stringent regulations in place. Last week saw Entain confirm the acquisition of Unikrn Esports, whilst Pinnacle Sports confirmed a significant portion of revenue comes through the vertical.
That suggests esports is here to stay, but it will be a couple of years before we see any mainstream activity compared to traditional sports.
How has Covid-19 influenced gaming's digital evolution?
For the last 15 years (excluding a few outliers), we have seen double-digit growth in online across most regulated markets. That has continued and been given a boost during Covid-19 when there was no retail activity. I have seen some numbers to suggest that this 'boost' has dipped slightly compared to its peak last year, suggesting some people are heading back towards the retail channel.
Post-Covid, we are going to see that the retail establishments which re-open will be streamlined, with closures in lower performing areas. Re-opened venues will be streamlined and more entertainment-led – more like casino and bingo floors – rather than pure-play betting.
You have a background of launching operators into new markets. What advice are you offering clients looking for a piece of the American pie?
It's big and complex. Each state has its own rules with some having limited licensing whilst others have unlimited. It comes down to what proposition the operator has and the state they are going into.
Right now, there are only a few that have iGaming and that's including Nevada which is strictly poker-only. As such, you are solely looking at a sportsbook focus unless you are talking about the likes of Michigan, Pennsylvania, and New Jersey.
As well as proposition, it comes down to USP. How are you going to compete? Who are the competitors? If it is DraftKings or FanDuel, how do you intend to approach that challenge? What are your marketing features?
From a platform provider perspective, there are many platform providers that have already taken a strong market share such as Kambi and SB Tech. This has led a shift towards insourcing – look at BetMGM/Entain, Ceasars/William Hill, and Bally's/Gamesys.
A lot of our advisory focus has been on RFP collaborations and suggesting partnerships with media and existing retail brands. There are many land-based casinos with limited to no online presence that offer potential, subject to possible legal issues and technology requirements.
Ultimately, there isn't a one size fits all and it's hugely challenging and expensive, which is why the non-US brands looking to enter have been the big guy's you'd expect.
Where do you sit on the insourcing vs. outsourcing debate?
It is dependent on what you want to do, the market you are looking to enter and, crucially, how quickly you want to enter that market. If you are a start-up with some cash and an idea, it is going to take you a long time and be hugely expensive to build whilst everyone else gets ahead of you. I generally recommend new entrants and those looking to pivot from retail to online look at the licensing route.
Once you've chosen to go down that road, you then need to look at whether you want a partner who is going to give you a product whilst you run the operations. If so, you then must consider other factors including whether to insource or outsource marketing support, customer support, trading, and risk, amongst others.
The only guys that have really succeeded with this have been the bigger brands who have bought existing technology such as Flutter and Entain. Bet365 have built their own but have building on that for 20 years, so it is very mature.
I recommend that if you have a core skill as a company, that is the technology element you should own or have a share in. This should then be incorporated into a flexible, modular structure where you can bring in the relevant third parties you may need.
There have been many examples where people have worked with a third party, made lots of money, before deciding to go it alone. They then spend years in development, get behind the competition, before going back to a supplier.
One example is William Hill who were lagging online behind Ladbrokes, so they did a deal with Playtech, and business went through the roof. They then took it in-house to a degree after becoming number one and struggled again. Now they are a provider into Caesars.
In short, be very aware of doing it yourself, have the right people, and focus on your skills. If you're a bookie, focus on that. If you're a technologist, channel your efforts into tech and let someone else be the bookie.