By
Phil
- 21 December 2020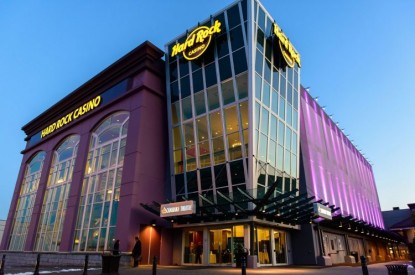 Apollo Global Management is looking to win over shareholder approval at Canadian casino operator Great Canadian Gaming Corp. by increasing its takeover by 15.4 per cent.
A group of shareholders had threatened to block the deal.
Great Canadian Gaming confirmed it 'had entered into an amended arrangement agreement to be acquired by funds managed by affiliates of Apollo Global Management under which the Apollo Funds will acquire all the outstanding Great Canadian common shares for C$45 per share in cash.'
The amended purchase price represents an approximately 15.4% increase from the original purchase price of C$39 per share.
Shareholders holding approximately 50 per cent of Great Canadian's outstanding common shares have entered into voting support agreements pursuant to which they have committed to vote in favour of the transaction at a purchase price of C$45 per share. Supporting Shareholders include funds managed by BloombergSen, CI Global Asset Management, Burgundy Asset Management Ltd., Madison Avenue Partners, LP, HughesLittle Investment Management Ltd., Newtyn Management LLC, Sand Grove Capital Management LLP, Hawk Ridge Capital Management and Alpine Associates Management Inc.
"Great Canadian's Board of Directors, based on a recommendation from the Special Committee of independent directors, unanimously recommends shareholders vote in favour of the Transaction. The increased purchase price of C$45 per share unlocks greater value for shareholders, and the Company and Board appreciate the support of some of Great Canadian's largest institutional shareholders for this Transaction," said Peter Meredith, Chairman of the Board of Great Canadian.
Apollo Partner Alex van Hoek added "We are grateful for the strong shareholder support received in favour of the Transaction. Based on Apollo's considerable experience in the gaming space, we see significant opportunity for Great Canadian to grow the business and bring an enhanced experience to guests as a privately held company with a longer-term view of success. As sponsors, we're committed to providing Great Canadian with the financial and strategic flexibility to successfully manage COVID-19 challenges and accelerate future growth and innovation as the market leader in Canada."