By
Phil
- 15 January 2016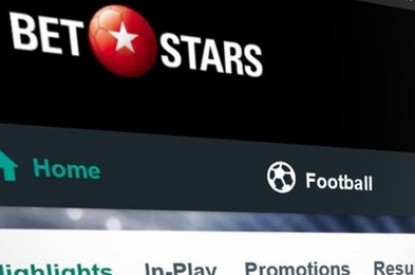 BetStars has launched a unique new sports betting product that gives bettors the chance to win up to 10 times as much when placing a bet.
BetStars is the new sports betting brand from PokerStars, an Amaya company.
Spin & Bet, which takes its name and inspiration from the extremely popular Spin & Go poker format that launched just over a year ago on PokerStars, gives sports bettors the chance to see their potential winnings multiplied by up to 10 times the original amount.
"We're really excited by the launch of Spin & Bet, which we believe is set to be the game-changing innovation in sports betting this year," said Guy Templer, Director of Group Business Development and Strategy. "We're convinced our customers will love the new product as it brings a new and exciting dimension to betting for sports fans around the world. This is only the first in a number of exciting, unique products that we expect to introduce in 2016 to distinguish the BetStars brand from its competitiors."
Spin & Bet can be found on the home page of the BetStars websites and iOS and Android apps. To use the new Spin & Bet feature, bettors simply choose their bet from the available markets, enter their stake, and click 'Spin & Bet'. The bet will be placed and an animation will display the potentially enhanced winnings, with the result being one of five multiples: 1x, 1.5x, 2x, 5x or 10x. When playing Spin & Bet, 10 per cent of the bettor's stake goes towards enhanced winnings jackpot.
Spin & Bet will form the focus of an international marketing campaign, including a significant TV presence, to launch the BetStars brand over the coming months.