By
William
- 8 November 2021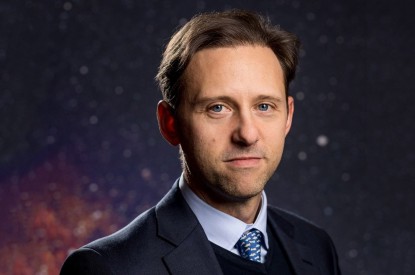 Bragg has raised its outlook for 2021 full year expected revenue to €55-56m and adjusted EBITDA to €6.6-6.8m, compared to a previous full year outlook of €49m and €5.4m, respectively.
The company also raised its full year 2022 revenue guidance to a new range of €59-61m, compared to the initial expected range of €54m to €56m and adjusted EBITDA guidance of €6-7m.
The news of the increased revenue guidance shortly followed an announcement that Bragg has entered into an exclusive global content licensing agreement with Bluberi, a casino gaming content provider based in Las Vegas.
Bluberi boasts a library of over 100 titles developed for land-based Class II, Class III and tribal lottery system (TLS) markets, including titles such as Colossal Dragons and Waves of Fortune.
Content from Bluberi's portfolio of slot games will be adapted for the online market by an experienced team led by Doug Fallon, Bragg Group Director of Content and founder of Wild Streak Gaming, the Las Vegas-based content studio acquired by Bragg in June.
The agreement allows for dedicated distribution of Bluberi's portfolio of land-based content via Bragg's network across Europe and North America whilst allowing for omni-channel distribution whereby the same games can be offered to land-based and online operators.
"Adapting popular land-based titles for distribution in the online space is an initiative we have already seen huge success with via the games developed by our Wild Streak studio," said Richard Carter, Chief Executive Officer of Bragg. "Bluberi's slot content portfolio continues to grow in popularity with land-based players, and we are excited to now be able to add their titles to our rapidly growing omni-channel offering.
"Our initial efforts with Bluberi will focus on deploying select titles throughout North America next year before we then expand the reach of their games via our global footprint in Europe and Canada, following the completion of our acquisition of Spin Games later this year. We look forward to working with Bluberi's team to bring their popular games to the fast-growing online market."
"Our new partnership with Bragg represents further expansion in the distribution of our player-popular land-based content into the global iGaming marketplace," added Andrew Burke, Chief Executive Officer of Bluberi. "We are delighted to work with their team and to leverage the power of their RGS platforms to ensure that players can access Bluberi content wherever they reside and whenever they please."
Reporting financial results for the third quarter, Bragg recorded a revenue increase of 9.9 per cent to €12.9m in Q3 compared to €11.7m in 2020, inclusive of a full quarter of contributions from Wild Streak.
Wagering revenue generated by customers increased 4.8 per cent to €3.2bn compared to €3.0bn last year. The number of unique players using Bragg games via its Oryx Hub distribution platform and content increased by 14.4 per cent to 2.1m from 1.9m.
Gross profit increased by 30.1 per cent to €6.6m from €5.1m, reflecting higher revenue and an 8.0 basis point margin improvement to 51.4 per cent. The margin expansion is primarily the result of the continued shift towards a higher proportion of revenues from iGaming and turnkey services, which have lower associated cost of sales when compared to games and content.
Net loss for the period was €2.5m, a decline in the net loss of €0.7m from Q3 2020, primarily due to the higher gross profit and a reduction in costs related to deferred consideration payable, partially offset by the 'incremental increase in employee costs and exceptional professional fees as a result of the Nasdaq listing'.
Adjusted EBITDA was EUR €1.4m, a decrease of 22.7 per cent compared to €1.8m twelve months ago. Adjusted EBITDA margin decreased by 4.7 basis points to 11.0 per cent, reflecting increased salary and subcontractor costs as part of the company's investment in the expansion of its software development, product and management functions. Cash and cash equivalents as of September 30 was EUR €20.3m.
"Bragg's strong 2021 third quarter financial performance and our increased guidance reflects the contributions from our comprehensive growth initiatives, including the consistent progress we have achieved with new market diversification and our ability to offer more new high-performing propriety and exclusive third-party online content," explained Richard Carter.
"During the third quarter, our newest markets performed above our expectations and this momentum continues in the current quarter to-date. Besides the benefits from new market penetration, our recent proprietary games from our in-house development studios are also driving growth.
"Bragg continues its transformation into a leading, content-focused, B2B iGaming provider with a scalable technology stack featuring unique player engagement tools that consistently drive strong game performance. Our technology advantages, combined with our ability to offer an increasing number of high-performing proprietary and third-party exclusive games, are expected to boost our ability to deliver strong financial results as we continue to expand our presence into new North American and European markets.
"This includes the further penetration of our more recently entered markets such as the Netherlands where we have quickly achieved an attractive double-digit market share. Overall, our market expansion initiatives are expected to increase our total addressable market ("TAM") six-fold in 2022 to more than USD $18bn.
"Our acquisition of Spin Games, which we expect to complete by year end, will also help accelerate our entry into North American iGaming markets driven first by high-performing European online content to be closely followed by proprietary content developed specifically to address the U.S. and Canadian markets.
"We also intend to increase the number of proprietary online games developed by our internal development studios, as well as the number of exclusive third-party games we offer, which will support our focus on growing adjusted EBITDA margins. From zero in-house developed games in 2020, we have established a strong proprietary new game pipeline and expect that an increasing proportion of our exclusive titles launched next year will be internally developed.
"Given the significantly better economics associated with the distribution of our proprietary content, leveraging our leading player engagement tools with our proprietary games remains one of our highest priorities as it will lead to consistent top and bottom line growth."
Mr. Carter concluded: "Our ability to simultaneously generate positive adjusted EBITDA while investing to grow our scale and technology capabilities enables Bragg to more effectively help online casino operators connect with their players, resulting in consistent market expansion and market share improvement.
"As a result, we continue to deliver strong near-term financial performance while further establishing the foundation for sustainable adjusted EBITDA growth, as reflected in our raised full year 2021 outlook as well as the increase in our outlook for 2022 revenue growth.
"Notably, our updated guidance highlights the underlying momentum we are achieving in our business that is being driven by our growth initiatives that are focused on entering new markets, adding new clients and developing and releasing more proprietary titles."