By
Phil
- 11 July 2016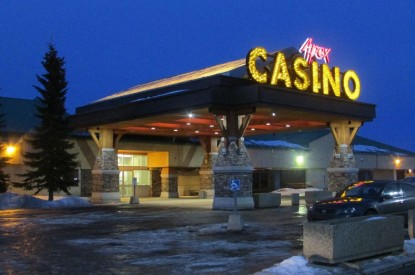 Century Casinos has signed a purchase agreement to acquire the Apex Casino located in the Edmonton, Alberta suburb of St. Albert.
The company will purchase the Apex Casino operations for a net amount of CA$5.9m; which equals approximately four times the Apex Casino's trailing 12 month EBITDA. In addition, the Company will acquire the real estate assets of the Apex Casino at the appraised value of CA$12m. The purchase is subject to, among other things, regulatory approvals and due diligence by the company.
The Apex Casino opened its doors in its current location in 1994. The 34,500 square foot building underwent a major renovation in 2010. The Apex Casino operates 382 slot machines and 11 live table games. It features a restaurant, a bar, a lounge with a live entertainment stage and a banquet facility that can accommodate up to 175 guests. In addition, the Apex Casino has 517 parking stalls.
The Apex Casino is operated pursuant to licenses issued by the Alberta Gaming and Liquor Commission. The AGLC requires all gaming operations to be licensed but only allows a certain number of licenses to be granted. All available licenses have currently been granted, and there is an indefinite moratorium on new casinos and racing entertainment centers.
St. Albert is the second-largest city in the Edmonton Capital Region with a population of 60,000. Edmonton's northwestern city limits are directly adjacent to St. Albert. The Apex Casino is located off of the Anthony Henday drive, Edmonton's ring road, and is approximately 11 miles from the Century Casino & Hotel Edmonton. The Apex Casino serves St. Albert as well as the northwest portion of Edmonton. The addition of the Apex Casino is expected to create operational synergies for the company.