By
Phil
- 10 March 2023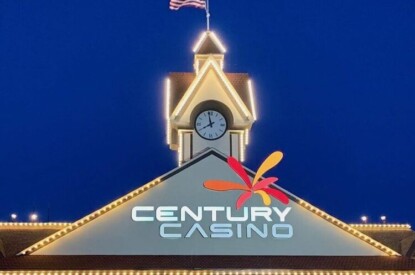 Despite a slow end to the year, Century Casinos' revenue for 2022 showed a marked improvment, coming in at record $430.5m, an increase of 11 per cent.
In its fourth quarter, net operating revenue was $103.8m, a decrease of three per cent compared to last year.
"We finished 2022 with record net operating revenue and Adjusted EBITDA despite disruptions and temporary closures at our Caruthersville property due to low water levels in the Mississippi River. In December 2022, we completed the relocation of the Caruthersville casino from the riverboat and barge to the land-based pavilion where we will operate the casino until the casino and hotel development project is complete. Construction on this project and our Cape Girardeau hotel project are on schedule to be completed in 2024," Erwin Haitzmann and Peter Hoetzinger, Co-Chief Executive Officers of Century Casinos remarked.
"The Nevada Gaming Control Board has unanimously recommended approval to the Nevada Gaming Commission of our applications to acquire the Nugget Casino Resort and related approvals and findings of suitability. Our applications must still be approved by the Nevada Gaming Commission at its meeting on March 23, 2023. If approved, we plan to close the Nugget acquisition in early April 2023," Messrs. Haitzmann and Hoetzinger concluded.