By
Phil
- 8 November 2021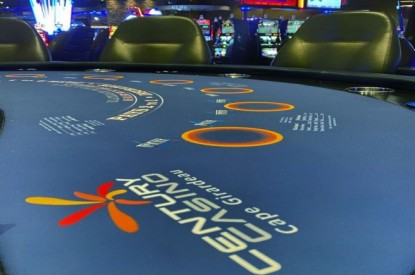 Century Casino' operating revenue was $116.6m, an increase of 22 per cent the three and nine months ended September 30, 2021.
Earnings from operations was $25.7m, an increase of 71 per cent from the three months ended September 30, 2020.
The company said: "The COVID-19 pandemic had an adverse effect on the company's 2020 results of operations and financial condition, and has impacted the company's results of operations to a lesser extent in 2021 because the company's United States properties were open and operating during this period.
The company's Canada properties reopened on June 10, 2021, and its Poland casinos reopened on May 28, 2021. The company's casinos in the United States have been open since June 2020. The company's properties have varied their operations based on the governmental health and safety requirements in the jurisdictions in which they are located. Current governmental health and safety requirements in Canada include proof of vaccination or negative rapid test results for entry. The company's operations in the United States and Poland have limited health and safety requirements. The duration and ultimate impact of the COVID-19 pandemic otherwise remains uncertain.
The company plans to relocate its Century Casino Caruthersville casino, currently the last remaining riverboat on open water in Missouri, to a land-based casino with an attached hotel, estimated to open in early 2024, and to build a hotel that will attach onto Century Casino Cape Girardeau, estimated to open in late 2023. The company estimates project costs of $68.3m. The company plans to finance the cost of these projects with cash on hand, financing, or a combination of the two.
"In the third quarter we achieved outstanding results. We achieved our highest quarterly net operating revenue and Adjusted EBITDA in the company's history and a consolidated Adjusted EBITDA margin of 28.3 per cent. We continue to have a strong balance sheet, with cash over $100m and no substantial debt maturities before 2026," Erwin Haitzmann and Peter Hoetzinger, Co-Chief Executive Officers of Century Casinos remarked. "We are exploring exciting growth opportunities at our two Missouri properties with plans to build a hotel at each property and a land-based casino in Caruthersville," Messrs. Haitzmann and Hoetzinger concluded.