By
Phil
- 3 July 2014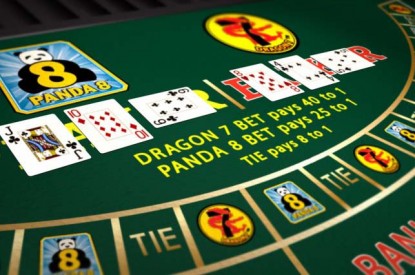 DEQ Systems has named Joseph Bertolone as its new President and CEO, effective July 21, 2014, subject to regulatory approval. Mr. Bertolone will be based in Nevada, USA.
"We are very excited to make this important announcement to our shareholders and clients," said Mike Telesmanic, Chairman of DEQ. "Mr. Bertolone is bringing a senior and solid skillset to the team. We are extremely enthusiastic about his leadership capabilities, diverse background in the gaming and technology industries. Francois Proulx has done a tremendous job as the interim CEO and I am very confident that Joe Bertolone as CEO and Francois Proulx as CFO will make a superb team to build the next phase of growth for DEQ."
"DEQ's global installed base of table games and table systems are an excellent platform for future growth" stated Joe Bertolone. "DEQ's customer service and client relationships are fantastic cornerstones to continue to expand the breadth and depth of both DEQ products and markets. I am very excited about DEQ's future and privileged to lead a solid and experienced team."
Mr. Bertolone most recently served as the Chief Operating Officer of Leap Forward Gaming Inc. and was Chief of the Technology and Administration Divisions at the Nevada Gaming Control Board. He served as the Director of Operations at William Hill US, and as Vice President of Product Commercialization at Walker Digital Gaming and has held management positions at Cisco Systems, Invensys PLC, and VeriFone. He has a Bachelor's Degree in Business Administration (option Finance) from California State University.