By
Phil
- 25 September 2014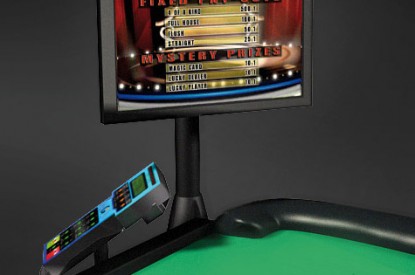 DEQ Systems, a leading provider of table game bonusing, jackpot and loyalty solutions, is pleased to announce the renewal of its long-term, non-exclusive distribution agreement with DEK International.
Under the Agreement, DEK will continue to distribute the company's G3 System and table top technology solutions until 2020. As of May 31, 2014, DEK generated more than $1 million of annual recurring revenue for the company, focused primarily in the Latin America market.
Joseph Bertolone, President & CEO of DEQ Systems, said: "Renewing our long-term relationship with DEK represents another key step in securing DEQ's global distribution strategy for the next several years. We expect continued growth in key markets, such as Mexico, Peru and Columbia. DEK has been our partner for more than 10 years and is well established in Latin America with a strong market presence in over 90 casinos, located in 20 countries."
"We are pleased and enthusiastic about the renewal of the agreement with DEQ until 2020. The confidence shown by DEQ in our capabilities of sales and distribution as well as the excellence of service we provide to our customers will allow us not only to strengthen our strategic positioning in the territory but also to expand to newly available markets creating important growth. By combining the uniqueness and exceptional quality of DEQ's table bonusing products, fruit of a real engagement in innovation, along with customer recognition and efficiency of our distribution channels, DEK is the leading provider of table bonusing products in our territories", stated Jean-Paul Sabini, Chief Executive Officer of DEK International.