By
Phil
- 28 November 2022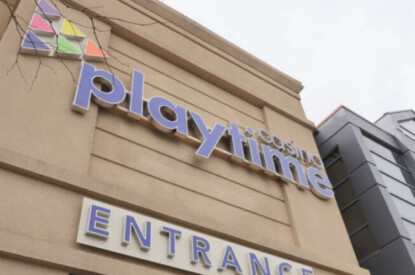 Gateway Casinos & Entertainment opened Playtime Casino Wasaga Beach on November 23. A gala grand opening for the new casino located at 88 Lyon's Court is planned for a future date.
The casino will be regularly open from 10:00 a.m. to 2:00 a.m. Sunday through Thursday and 10:00 a.m. to 4:00 a.m. Friday and Saturday.
Grant Darling, Senior Vice President of Operations, Gateway Casinos Ontario, said: "Gateway is very excited and pleased to be opening the new Playtime Casino here in Wasaga Beach. The new casino represents a significant investment in the future of Wasaga Beach creating 140 new jobs, operating a year-round entertainment attraction for both visitors and local residents of the Wasaga Beach community."
The new Playtime Casino Wasaga Beach will create 140 new jobs in the community and spans almost 25,000 square feet. It will also showcase Gateway's signature brand restaurant, MATCH Eatery & Public House as well as a large outdoor patio and Arcade Bar on the gaming floor. Gaming enthusiasts can enjoy 250 slots and electronic table games.
Gateway Casino's signature restaurant brand MATCH Eatery & Public House offers the welcoming experience of a neighbourhood pub with the high energy and excitement of a sports bar, plus live entertainment. The MATCH in Wasaga Beach welcomes families with children and there's a menu to suit every taste. The beautiful, outdoor patio pushes the limits of the summer season on both sides of the spring and fall with a unique outdoor heating system. But don't worry about roasting in the summer sun, there's also outdoor air conditioning with a special cooling misting system that provides relief when things get too hot. The entire casino is licensed so guests can travel freely from the patio, MATCH, Arcade Bar and gaming floor with their cocktail of choice.
A commitment to responsible gambling is integral to how Gateway operates in Ontario including OLG's PlaySmart program. All Gateway properties in BC and Ontario hold RG Check accreditation. Together with OLG and other government partners, Gateway will continue to implement responsible gambling initiatives at all properties across Canada.