By
Phil
- 25 September 2017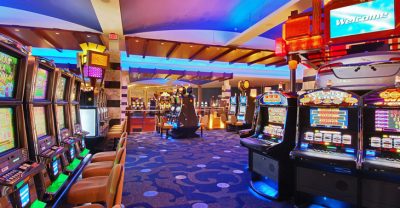 Gateway Casinos & Entertainment is launching its 25th anniversary celebrations with a spectacular renovation at Grand Villa Casino Burnaby (Grand Villa) including renovations to the gaming floor, a refresh of the Delta Hotels Burnaby Conference Centre and public spaces, and the addition of new dining options.
The project will bring up to 75 new jobs and a $15m investment to the local economy.
"This spectacular $15m renovation of our flagship property will bring even more incomparable customer experiences to Grand Villa and Delta Hotels Burnaby," said Tony Santo, CEO of Gateway.
"The Grand Villa and Delta Hotels Burnaby has become a very successful entertainment and accommodation venue in our city, says Burnaby Mayor Derek Corrigan. I know that customers and visitors will welcome the many new attractions this renovation will enable – and that Burnaby citizens will enjoy both the new venues and the economic benefits and jobs the renovation will provide. Congratulations to the Grand Villa and Delta Hotels on their ongoing success in our community."
Renovations on the gaming floor are underway with new carpet installation, improvements to the Poker Room, and the addition of more games. The 195 hotel rooms and public spaces at the adjacent Delta Hotels Burnaby Conference Centre will also be refreshed. The property will remain open for business, with minimal disruption to employees and customers, during the renovations. Chow is open for business and Atlas Steak + Fish is set to open in late September 2017.