By
Phil
- 12 January 2017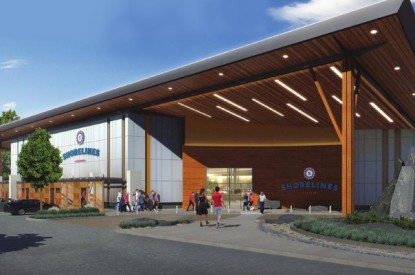 Great Canadian Gaming Corporation, a majority shareholder and lead operator of the Ontario Gaming East Limited Partnership, opened Shorelines Casino Belleville on January 11.
Craig DeMarta, Vice President Operations East, Great Canadian Corporation, said: "We are absolutely thrilled about the Grand Opening of Shorelines Casino Belleville and are excited to showcase the best of entertainment, gaming and dining the Shorelines Casino brand will offer within the regional marketplace."
Shorelines Casino Belleville offers 450 interactive slot machines, popular table games such as blackjack, roulette, baccarat and others, along with premium dining options at the buffet and a full service restaurant. To complement the gaming experience, Shorelines Casino Belleville will also be home to an entertainment lounge that will boast the best in local music, comedy and more. Shorelines Casino Belleville also features an innovative and interactive PlaySmart Centre, operated by the Responsible Gambling Council, an independent, non-profit organization committed to problem gambling prevention and awareness of responsible gambling practices.
"We are so very honoured to be in the position to open a gaming entertainment facility of this magnitude in Ontario, especially considering the last casino opened in the province ten years ago. As a company with over 30 years of gaming experience, we are confident in our ability to create and deliver an exceptional overall entertainment experience," added DeMarta.
OGELP was selected as the successful proponent by the Ontario Lottery and Gaming Corporation (OLG) to operate gaming facilities in OLG's Gaming Bundle 2, also known as the East Gaming Bundle. The East Gaming Bundle contains three gaming zones. The first gaming zone is in the Township of Cavan Monaghan, the City of Peterborough and surrounding areas, and is currently served by Shorelines Slots at Kawartha Downs. The second gaming zone included a new build opportunity to service the City of Belleville and the municipality of Quinte West. The third gaming zone is identified as the City of Kingston and surrounding areas, including Gananoque and Leeds and Thousand Islands, and is currently served by Shorelines Casino Thousand Islands