By
Phil
- 14 October 2022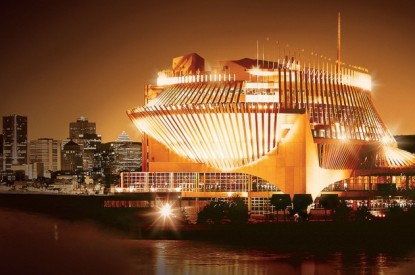 Canadian operator Loto-Québec generated total revenues of $744.3m and consolidated net income of $446.5m, for the period from April 1 to June 27, 2022,
This represents an increase of $343m (up 85.5 per cent) and $250.8m (up 128.1 per cent), respectively, compared to the first quarter last year, when a number of the corporation's operations were suspended. Meanwhile, not only did net income increase by $109.1m (up 32.4 per cent) compared to the first quarter of the pre-pandemic year, meaning 2019–2020, but the ratio of total expenses to revenues dropped from 31.2 per cent to 22.7 per cent during this period. These strong results were made possible by the sustained efforts of all sectors.
"We're pleased with our first-quarter results. We've exceeded our pre-pandemic levels and are in an excellent position due to tight spending controls, which can be challenging in times of high inflation such as these. These achievements are a result of the remarkable work put in by all our teams," says Jean‑François Bergeron.
"With these strong financial results, we're on track to meet our budget target, even though draw-based lottery ticket sales were suspended last week. That said, we'd like to thank the teams who worked so hard to resolve the issues we were experiencing."
"We launched a new phase of our 100% Legal campaign to remind people that lotoquebec.com is the only legal casino and sports betting website in Québec. This campaign is part of our brand repositioning strategy and our effort to cement our place in the industry. It also highlights our integrity and our responsible gambling practices, which are a great source of pride for us."
The lottery sector reported revenues of $256.6m. Excluding event betting revenues, as they now fall under the gaming establishment sector, this is a decline of $19.2m (up seven per cent) compared to the same quarter in 2021–2022.
This decrease, which was unsurprising, is mainly the result of a drop in sales of Lotto Max, which had an exceptional run of seven consecutive draws for $70m, as well as record prize pools, including two of $140m, during the first quarter of last year.
Revenues from online lottery sales account for 12.6 per cent of total lottery revenues, compared to 3.1 per cent for the first quarter of 2019–2020. This marked increase is a testament to the continuous improvements that have been made to the website.
Revenues in the casino and gaming hall sector totalled $263.4m, up $186.4m (up 242 per cent) compared to the same quarter last year, and $34.6m (up 15.1 per cent) compared to the first quarter of the pre-pandemic year.
Land-based casinos and gaming halls were still closed in April and May 2021, and then gradually reopened from June 14 to 30, 2021. The increase in revenues compared to last year is largely attributable to the fact that there were no shutdowns during the first quarter of 2022–2023. It was also driven by the work that was put into making sure the offer continued to appeal to customers.
Online casino revenues account for 24.3 per cent of total casino and gaming hall revenues, compared to 9.5 per cent for the same period in 2019–2020. Improvements that teams made to the website and initiatives rolled out to distinguish it from illegal gambling websites are paying off.
The gaming establishment sector reported revenues of $228.5m. It represents a favourable variance of $179.3m (up 438.4 per cent) compared to the same quarter in 2021–2022.
This difference is due to many establishments being closed from April 1 to mid-June 2021. Since then, they have gradually resumed their operations. Revenues generated by video lottery terminals in bars were comparable to their pre-pandemic levels.
Event betting performed well, mainly due to a 33.3 per cent increase in online sales compared to the first quarter of 2021–2022. Single-event betting, which was added to the gaming options in August 2021, is very popular with players and strongly encourages live betting.