By
Phil
- 13 May 2022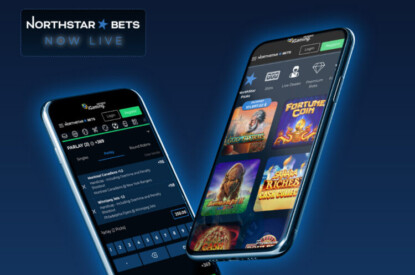 NorthStar Gaming proudly launches the brand and advertising creative for its online casino and sportsbook, NorthStar Bets.
NorthStar Bets is an Ontario-based brand that provides players a uniquely local, premier user experience on their casino and sportsbook gaming platform. Offering players unparalleled customer service, a selection of the most popular casino games in the world, a comprehensive sportsbook and the unique convenience of being able to access in-depth sports betting insights right on the platform.
The launch campaign titled, That's a Win, introduces and educates consumers about the many features and benefits of the NorthStar Bets gaming platform and positions NorthStar Bets as a winning choice amongst consumers. The advertising direction is reflective of the exceptional experience NorthStar Bets provides players within its truly unique sportsbook experience.
The campaign was proudly produced in Ontario with local talent, reaffirming NorthStar Gaming's commitment to bringing economic benefits to the province of Ontario – now that's a win!
"As we built the NorthStar Bets platform, we knew the brand needed to reflect our vision of becoming Ontario's most engaging casino and sportsbook while also conveying the unique aspects of the NorthStar Gaming ecosystem to consumers," said Michael Moskowitz, Chief Executive Officer and a founding partner NorthStar Gaming. "That's a Win provides Ontarians with a memorable introduction to the brand and our platform. As an Ontario-based online betting platform and sportsbook, we're excited to get NorthStar Bets into the hands of Ontario consumers."