By
Phil
- 18 March 2016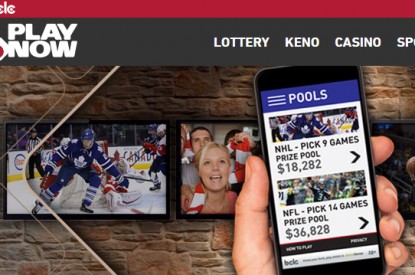 OpenBet has partnered with BCLC (British Columbia Lottery Corporation) to launch Sports Pools on PlayNow.com, British Columbia's gambling website.
OpenBet has worked closely with BCLC since they launched their initial online gaming offering in June 2010, when it delivered Canada's first online casino on OpenBet's leading platform and centralised account (Player Account Management). Since then, OpenBet and BCLC have continued to develop the offering through new games like Sports Pools.
Sports Pools is a first for a regulated online gambling site in Canada. Sports Pools engages all levels of fans with their favourite sports and doesn't require knowledge of sportsbook odds.
With a $5 buy-in, players can test their sports knowledge against each other for a chance to win or share the prize pool. Players pick the winning outcome for all the match-ups on a betting card, or randomly choose winners with the 'quick pick' feature. The jackpot goes to the players who pick the required amount of correct outcomes.
OpenBet CEO Jeremy Thompson-Hill commented: "We are delighted to continue our work with BCLC through the launch of Sports Pools.
"OpenBet is focused on working with our customers to develop technology that offers a superior player experience with new entertaining ways to play. Sports Pools is a great new product for BCLC and one we have been pleased to work with them in developing."
BCLC Vice President eGaming Monica Bohm added: "Sports Pools offers sports fans an innovative and easy point of entry into sports betting that is fun and appealing.
"It is another example of PlayNow.com delivering the very best in gambling entertainment to British Columbians while helping communities across the province grow."
BCLC offers socially responsible gaming entertainment while generating income to benefit all British Columbians. Each year, revenue from gambling contributes more than $1 billion to fund important provincial, municipal and charitable programs across B.C.