By
Phil
- 1 September 2022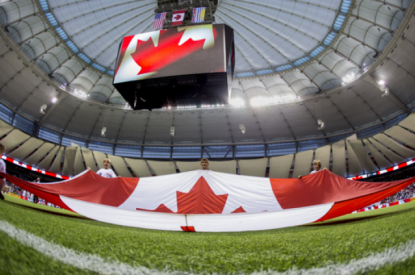 Over half (51 per cent) of current Ontario sports bettors used a grey market mobile sportsbook before the province launched legal, regulated sports betting in April 2022, according to a recent study by Betting Hero, a FansUnite company. Previously, Ontario had a unique and relatively large "grey market," where bettors used sites that were not overseen by government authorities.
Betting Hero conducts a monthly digital assessment series that holistically compares sports betting and iGaming companies through the lens of the consumer. Betting Hero's new sports betting study offers a look into how Ontario's grey market has impacted the province's burgeoning legal sports betting sector:
51 per cent of bettors had used a grey market mobile sportsbook before Ontario's legal launch. 25 per cent of Ontario bettors would try a new sports betting app because of promotions. This is roughly half of the 51 per cent of New Jersians and 49 per cent of New Yorkers who said the same.

A plurality (38 per cent) of Ontario sports bettors list Bet365, which operated in the Ontario grey market and is now licensed and regulated, as their preferred betting platform.
The study also revealed that payments have been the biggest customer headache in the regulated Ontario market, with 31 per cent stating funding issues and slow withdrawal times are their biggest frustration with their betting experience. This is more than double the 13% of New Yorkers who shared that frustration. These sharp differences imply that payments entities like banks, networks, and processors are still working out the kinks of a new market.
"Betting Hero's latest sports betting and iGaming assessment reveals that Ontario is understandably still grappling with its grey market past," said Betting Hero President Jai Maw. "Sports bettors in Canada have noticeably different betting behaviors than their American counterparts. They're less attracted to, and in many cases less aware of, available promotions and are seemingly more loyal to their preferred sportsbook.
"Unfortunately for new entrants to Ontario's emerging legal sports betting market, that loyalty seems to be heavily weighted in favor of companies previously operating in Ontario's grey market. Legacy U.S. and European sports betting companies entering Ontario could greatly benefit from tailoring their marketing and retention strategies to meet the unique needs of the Canadian consumer and regulatory environment."
Despite the differences, Canadian and U.S. consumers share an interest in betting on the same sports, with Ontario bettors expressing a preference for NFL football, NBA basketball, and NHL hockey. 61 per cent bet on NFL football, 57 per cent bet on NBA basketball and 44 per cent bet on NHL hockey.
This order of preferences mirrors New Jersey bettors, who wager on the same sports at rates of 94 per cent, 74 per cent, and 50 per cent respectively.