By
Phil
- 26 April 2021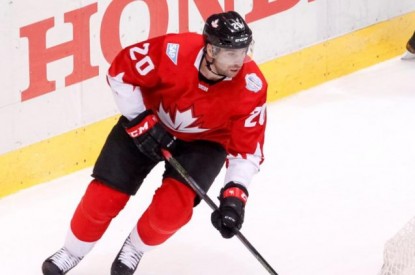 Canadians moved a step closer to single event sports betting with the passing of Bill C-218 that will decriminalise placing a bet on the outcome of a single game or match. Canadians are currently only permitted to place bets on a series of sports events, a form of parlay betting.
Supporters of the legislative update advise that the update will shift profits away from the currently estimated $14 billion in black-market bets and into the regulated Canadian gambling market. While the provinces control gambling operations in the current regulatory landscape, their operations are restricted to "parlay bets" – a lower-odds bet where individuals must choose the winning team in multiple games to win – rather than permitting single-event bets legally.
The Bill will now be sent to the Senate for reading and adoption, and then to the Governor-General for Royal Assent. Final approval could occur as soon as May 2021.
Kevin Waugh, Conservative Member of Parliament for Saskatoon—Grasswood, said: "Last year, I introduced Bill C-218, the Safe and Regulated Sports Betting Act as a common-sense change to end an outdated restriction on single-event sports betting, an industry worth $14bn in Canada. I am pleased that today, Bill C-218 passed the House of Commons with the support of Members of Parliament from all parties. The Justice Committee's study on this bill highlighted the fact that legalizing single-event sports betting will create great economic opportunities for Canadian workers, businesses, and employees. It will also ensure that provincial governments have access to the tools necessary to properly regulate sports betting and implement consumer protection and problem gambling programs to protect Canadians.
"Given the extraordinary amount of support that this bill received from all parties in the House of Commons, I am hopeful that the Senate will consider and pass this bill quickly. Canada's Conservatives will continue to put forward commonsense bills that create economic opportunities and help Canadians," he added.
Adam Arviv, CEO of Bragg Gaming, said: "We're very supportive of the move toward the legalization of single-event sports betting. Canadians have demonstrated overwhelming support for this update to the federal legislation and this was reflected in the strong cross-party backing for the bill. It's a strong step forward for the Canadian legal gambling market and a win for the Canadian economy. Progressing this bill to the Senate brings us a step closer to ensuring that the profits from Canadian gaming remain in the community, rather than leaking into illegal black-market channels."
John Levy, Founder and CEO of theScore, issued the following statement on the passing of Bill C-218 by the House of Commons today. Bill C-218, which would legalize single event sports betting in Canada, now moves to the Senate for reading and adoption.
"We commend the members on all sides of the House of Commons for quickly passing this much-needed legislation. Today's development is a major step forward and we are increasingly encouraged by the widespread industry and strong cross-party support that Bill C-218 has garnered. Now that Bill C-218 has been passed by the House, we look forward to the Senate swiftly carrying the ball over the goal line. We also want to recognize MP Kevin Waugh for his tireless work in sponsoring and shepherding Bill C-218 through the House of Commons."
theScore estimates a market potential for online gaming in Canada of between US$3.8bn and US$5.4bn in annual gross gaming revenue, based on historical data extrapolated from legal online gaming markets in the US and globally.
Quentin Martin, CEO of Real Luck Group, a member of the Canadian Gaming Association, added: "Canadian esports and sports fans are now on the cusp to being able to wager on their favourite events. In our view, legalisation, regulation and working with responsible operators is the best means to keep fans safe and offer them the best possible experience. We know that esports is a large and growing market in Canada, and fans are demanding betting on matches. Luckbox's proprietary award-winning platform is well positioned, offering wagering on 14 major esports as well as sports betting. We will be following the outcome of Bill C-218 very closely and look forward to Senate adoption in what are exciting times for fans of esports, sports and the igaming industry in Canada."