By
Phil
- 22 July 2015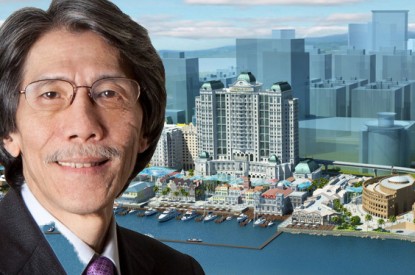 Macau Legend Development has confirmed its plans to develop a world-class integrated leisure, tourism and entertainment project in Cape Verde to the tune of HK$2.15bn (US$200m).
The Macau-based operator, who operates the Babylon Casino at Fisherman's Wharf and Pharaoh's Palace Casino at the Landmark Hotel via a concessionaire deal with SJM Holdings, is looking to branch out into international operations following a downturn in trade domestically.
It has formed two subsidiaries to oversee the venture; MLD Cabo Verde Resorts and MLD Cabo Verde Entretenimento, and has entered into several agreements with, among others, the Government of the Republic of Cape Verde to develop a 152,700 square-meters integrated resort and gaming facility complex with a beach area at Praia, the capital city of Cape Verde, on Santiago Island. It will include retail, dining, convention center, museum, function areas, a clubhouse and a marina.
The Government of Cape Verde has granted the company a 25 years gaming concession, of which the first 15 years will be an exclusive concession for casinos on Santiago Island. CV Entertainment Co has paid a one-off premium of approximately HK$10.1 m to the Government of Cape Verde for the gaming concession and the exclusive nationwide operation of online gaming, physical and online sports betting, for a period of 10 years.
Macau Legend will enjoy some favourable tax benefits given by the Government of Cape Verde, including gaming tax of 10 per cent of the gross gaming revenue, deduction of 25 per cent of gaming tax for VIP patrons for 5 years and an exemption of income tax for 10 years.
Co-Chairman, Executive Director and Chief Executive Officer of Macau Legend, David Chow, said: "There are two very important messages for our investment in Cape Verde. Firstly, it is a great opportunity for a Macau enterprise to be able to make use of the Sino-Portuguese platform to expand our business overseas. Secondly, this project follows the China Government's national policy "One belt, one road", a strategy to help position Macau as one of the important cities on the Maritime Silk Road, which shall be vanguard to lead Macau small and medium enterprises to expand from Macau."
Mr. Chow added: "Cape Verde is a Portuguese-speaking country that enjoys political stability, beautiful scenery and pleasant climate with convenient transportation network. Tourism is the country's core industry. In 2014, the tourism industry accounted for 22 per cent of its local GDP and is growing steadily. Cape Verde currently has four international airports; the largest one is in the capital city, Praia, which is also where our project is located. With a number of international routes connected to the rest of the world, it is able to attract tourists from North Africa, West Africa, Europe, South America, Central America and the Caribbean, thereby creating a new market, especially with the trend that more and more Chinese are emigrating and investing in these places and this saves them from flying long to Asia. The project is also a first choice for short-term vacation, which will be comparable with Bali and Phuket and other world class tourist destinations."
Mr. Chow stressed that Macau Legend as a Macau enterprise, the investment in Cape Verde is the first step in reaching out to international markets. By bringing some of the oriental culture including tourism, dining, retail, cultural and creative industries to Cape Verde, local tourism elements can be enriched. Macau has grown from a small fishing village to become an international tourism city which exemplifies how the Macanese can make use of their strengths and experiences gained in tourism development. The Cape Verde project presents new opportunities to the professionals in the Macau tourism, entertainment and other service industries to extend their experiences internationally. As Cape Verde is a Portuguese-speaking country, there are many similarities with Macau in areas of tourism and gaming laws and regulations, and our ample experience in such areas will enhance effective communication and coordination with the Government of Cape Verde, and add to effectiveness in the management of the project.
Cape Verde is an archipelago consisting of 10 islands located in the North Atlantic to the west coast of Africa. The project is expected to start in 2016.