By
William
- 8 January 2020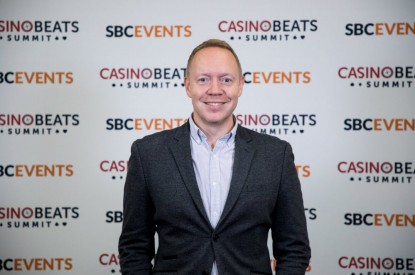 With CasinoBeats Malta taking place once again between 24-26th March, G3 quizzes Stewart Darkin about what visitors and speakers can expect from the sophomore SBC Events' conference programme. 
What are your expectations for the event?
We expect to have a good time, get some business done and learn something new – which, essentially, is what we want every visitor to take from the event.
We are building on what we have learned and done to date in Malta and, we believe, delivering an event that has global relevance while also offering a huge amount of pertinent content and opportunity for the Malta gaming community.
Since we first engaged with the Malta igaming crowd, the response has been phenomenal. From the first moment, the community there has been supportive and welcoming – at operators, suppliers and at the MGA, as well as lawyers and countless other sector professionals.
With our eyes and ears open, and the benefit of extensive event experience within SBC, we hope to deliver an event that Malta gaming community wants to return to again and again.
Who has confirmed their attendance?
Making good on our promise to offer an operator-rich networking opportunity like no other, we already have more than 500 attendees confirmed from a wide range of igaming operators, from Malta and beyond.
In addition, hundreds of representatives from suppliers, regulators and other stakeholders are attending in a wide range of capacities, whether as speakers, sponsors, exhibitors, delegates or VIP guests.
We anticipate in excess of 1,500 delegates to visit CasinoBeats Malta over the duration of the event. It is also important to note that, as with all our events, there is a focus on getting the right people at the event – the leaders, decision-makers, influencers and those with a close eye on day-to-day casino operations.
Consequently, around 25 per cent of attendees are at CEO/Chairperson/Founder level with a further 20 per cent C-level/senior management, while the majority of the remainder are director/manager level.
What is the agenda?
The agenda is spread over three rooms on two days, delivering six main tracks of content. In shaping that content, we have sought to balance our experience from previous events with the sector news agenda and, importantly, with the needs of the local market in Malta.
As a result, we have a track dedicated to slots – Slots 2020 – which addresses in detail many of the issues relating to product development and casino operations that operators and leading suppliers face daily. That track will consider broad topics such as the operator's role in innovation but also zoom in on issues including gamification and RTP.
A second track entitled Gaming 2020 seeks to spark debate on a range of non-slots gaming issues, including the challenges facing poker, lottery, live, bingo and social gaming sectors.
The Regulation & Compliance track is an example of content reflecting the local conditions, to some extent. So while there will be an examination of the markets in Sweden and Japan, we will also delve into recent MGA updates and issues such as the local labour market.
The MGA also has a hand in the PaymentExpert track, which turns the spotlight on a number of payment 'hot potatoes', including crypto – with Malta the self-styled 'blockchain island', of course – as well as 6AMLD, compliance and 'instant play' methodologies.
Could you tell us a bit more about the history of CasinoBeats?
The first CasinoBeats Malta took place in June 2019 and that was really in response to what we were hearing from the casino community on the island. There are a number of successful igaming events in Malta, such as the established SiGMA of course and the exciting iGaming Next, and we were mindful to offer something different. Along with a number of informal networking evenings we continue to run in St Julians, that first CasinoBeats Malta event was a great learning experience.
And what we learned is that the gaming community in Malta is very open to the kind of events SBC offers – rich in leaders and operators, boasting carefully curated content and great networking and hospitality. All at a compelling price. These events are not expensive to attend or be part of, but they offer better networking and business opportunities that can be found at almost any gaming event.
That brings us to audience and the structural DNA of CasinoBeats. The website itself officially launched in early 2018, with a view to establishing a brand – and a readership – that could underpin growth, both as an authoritative content platform but also as a companion to future conference events, such as CasinoBeats Malta.
Our goal for CasinoBeats.com was to be the sector's trusted advisor and willing accomplice. Lots of news and unique editorial, delivered quickly and without fuss. No paywall, no throttling of content, a daily newsletter uncluttered by ads – and all dedicated to casino. It's a simple proposition but one that quickly found an audience and to which we have remained loyal as we have grown.
In September 2018, we staged the first CasinoBeats Summit alongside Betting on Sports at Olympia and, a year later, the Summit grew dramatically in both scale and profile. But all along, we kept in mind the tone set and the promises made by CasinoBeats.com.
The website is as vibrant as ever and as the brand itself diversifies – for example with the Pride of Gaming Awards we launched in September 2019 – it continues to grow in terms of visitor numbers and influence. We have not rested on our laurels. Indeed, we post more content now than we have ever done.
Where does CasinoBeats Malta sit in the SBC portfolio? What makes it different to your other events?
The SBC event portfolio has quickly expanded from being centred on betting, both retail and online, to a much broader offer that, through CasinoBeats, encompasses gaming. In addition, through PaymentExpert and brands like the recently launched and Latin America-focused SBCNoticias, the portfolio continues to diversify and grow geographically.
The key is to give each of these verticals the attention they and their respective stakeholders merit. So the CasinoBeats Summit, Betting on Sports and PaymentExpert Forum took place together at Olympia in September but, into 2020, those three need a bigger home. The result is the SBC Summit 2020, which takes place at Fira in Barcelona on 8-11 September.
The SBC Summit will combine an 18,000sqm exhibition space featuring 200-plus exhibitors with eight conference rooms and more than 70 hours of content covering sports betting, igaming, payments, digital marketing and safer gambling.
While we're extremely proud of what the Summit will offer the global betting and gaming sector, and related industries, with CasinoBeats, for example, it is critically important we continue to respond directly to the needs of the sector through a variety of opportunities.
This is why CasinoBeats Malta has grown from an early evening briefing in 2019 to a two-day conference and exhibition in 2020.
What is the speaker line-up?
We are very proud of the speakers that are joining us at CasinoBeats Malta. It is not just that some of the biggest operators are represented – such as Betsson, Casumo, Dunder, GentingBet, GiG, GVC, Hero Gaming, Kindred, LeoVegas, LV Bet, Mr Green, Royal Panda, Stars Group, Videoslots and William Hill – it is that we have genuinely influential voices.
These include leaders such as Alexander Stevendahl, CEO of Videoslots, Jeremy Taylor, MD of GentingBet, and Thomas Rosander, CEO at Dunder Casino. However, for me, the success of the Malta line-up is largely measured by the specific casino operations professionals that will speak. James Ford, Head of Casino at LeoVegas; Jacqui Gatt, Head of Casino at Mr Green; Ewa Kazmierska, COO at LV Bet; Anna Wallenstein, COO and Head of Casino at Kwiff – these are the people that are managing casinos daily. Who better to discuss and attack the issues facing the sector?
That's the strength of the CasinoBeats way of doing things. Our Regulation & Compliance track is being chaired by GVC's Director of Regulatory Affairs, Martin Lycka, while our payments speakers include the Group MLRO at William Hill, Steven Armstrong, and Mickael Marceau, Head of Payments at Kindred Group. We will talk about talent and recruitment, so naturally we have those leading HR functions at Hero Gaming and at Betsson, Marie Louise Theobald and Lena Nordin respectively.
This is the attention to detail that our delegates and partners appreciate and, for CasinoBeats, it is a key differentiator.
What networking opportunities are available?
CasinoBeats Malta offers plenty of networking opportunities. On top of the dedicated networking breaks and lunches throughout the conference, we are hosting official networking drinks and parties each day at great local venues. On Tuesday March 24, there are pre-event networking drinks at an exclusive bar at which delegates can chat over a drink with fellow CasinoBeats Malta attendees.
On the evening of Wednesday March 25, the Official Networking Party will offer all delegates a fantastic opportunity to relax with free drinks and snacks, all in the company of friends, colleagues and new acquaintances from the businesses and organisations they need to know.
On Thursday, March 26, CasinoBeats Malta closes with a networking party at an exclusive networking venue. Great food and plenty of drinks will ensure a great celebration to round off CasinoBeats Malta 2020.
Could you tell us a bit more about the SBC Connect app?
The SBC Connect is something we've developed ourselves with our aim of providing the best networking experience possible. Like many event organisers, we originally went with an 'off the shelf' app for some of our early conferences and they were okay but we wanted to do more with it. We've found by creating our own app we can improve and add features from one event to the next while also providing some consistency for our customers.
Also it's not just an app. We recognised people like to arrange meetings and schedules ahead of time on their normal work computers, so we have a dedicated website – www.sbcconnect.com – where people can log into their account and access the data via desktop.
We also host the session videos through SBC Connect, allowing people to catch up on discussions they might have missed on the day. One of the biggest complaints we have is that there is too much content to choose from. This helps address that.