By
Phil
- 8 April 2019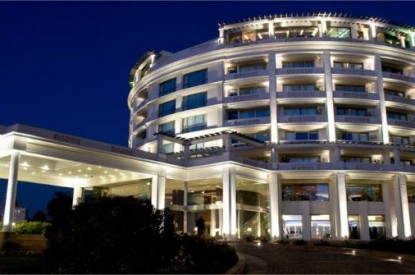 Private equity investor Advent has announced plans to invest as much as US$118m in casinos in Chile with Coquimbo, Viña del Mar, Pucón and Puerto Varas all being revamped in the next two to three years.
In August 2017, US-based private equity firm Advent International announced that it had signed an agreement with the Chilean operator Enjoy. Under the terms of the new agreement, Enjoy will remain publicly traded while the founding family of Enjoy the Martinez family will retain a substantial equity ownership position in the company. The capital increase will strengthen Enjoy's capital structure, allowing for lower financial expenses, and enhanced investment capacity, including the renewal of its Municipal Licenses. Chile's antitrust regulator approved the move in October. In January 2018 it was reported that Advent has purchased 32 per cent of Enjoy for approximately US$120m.
In June, the Deciding Council of the Chilean Gaming Board (SJC) awarded five municipal casino licences with Enjoy scooping four licences and Sun Dreams the other.
In Viña del Mar, the investment includes the renewal of 100 per cent of the slot machines, of which more than 500 have already been purchased and installed, as well as VIP lounges, restaurants and bars and casino. Combined this will cost around US$31.8m. In Coquimbo, the company will invest US$29.4m. This will be used to cover the renovation of slot machines, the remodelling of both the exterior and interior of the casino and the building of a new event center which will double its current capacity.
In Pucón, the planned investment stands at US$3m and includes a new casino that will be integrated into the current hotel, which will be upgraded from a 3 star to 4 star hotel. In the case of Puerto Varas the investment will stand at US$24.5m and will cover the build of a new casino next to the hotel that Enjoy currently operates in the city, which will also be remodelled, and new machines will also be purchased.
Founded by the Martinez family in 1975, Enjoy is a leading gaming operator in Chile and Uruguay. The company owns and operates 10 casinos and 10 hotels in Chile, Uruguay, Argentina and Colombia, with 6, 824 slot machines, 367 gaming tables, 1,362 hotel rooms and 30 restaurants.