By
James
- 23 January 2023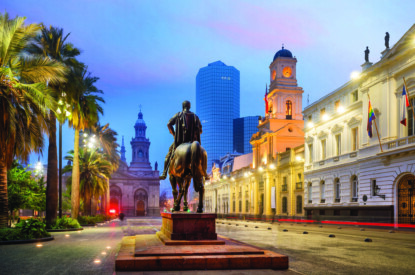 Betsson Group announced that it has become the sponsor of the Chilean First Division football league. The league will now be officially known as the Campeonato Betsson from now on. However, immediately after the announcement, Deputy Marco Antonio Sulantay, who is promoting a sports betting ban on advertising in football, said that the agreement was illegal.
In December The Chamber of Deputies unanimously approved Deputy Marco Sulantay's ban on the advertising of sports betting. The ban was approved in general terms with 118 votes in favour, one against and three abstentions. The project proposes the prohibition of any contract between online betting platforms with sports organizations, whether professionals, clubs, associations, foundations, federations and others. The initiative establishes sanctions such as fines for offenders.
Another article of the initiative prohibits the advertising and sponsorship of the platforms in relation to sport, "whatever the medium or support by which it is transmitted or published, and whatever the time or event in which it is advertised or sponsored." In addition, it prohibits the advertising of these platforms via jersey sponsorships and in any sports venue.
As a result according to Sulantay, the recent agreement between the ANFP and Betsson "is incompatible with the project."
In the statement, the deputy went onto say that the sponsorship agreement will violate the law "when it comes into force" and that both parties were seeking to gain as much as they could before the ban goes into effect.
Under the agreement with the ANFP, Betsson will carry out responsible gaming actions and protection of the sport, aiming at greater awareness around online betting.
"We are pleased to sign this alliance with Betsson and are confident that the agreement will serve to enhance the promotion and development of Chilean football and of our tournament. We look forward to the 2023 competition, set to commence this Friday, which we are sure will be a highly engaging and captivating experience for the fans, as a result of the high stakes and the clubs' efforts to be the leading contenders," stated ANFP President, Pablo Milad.
"Through this latest collaboration, we are steadfastly reinforcing our commitment to support the development of football in Chile. It is evident that the advantages of this partnership are mutual, as these alliances allow the tournament to advance and flourish, while also enabling our brand to strengthen its preeminent position within the region," said Ronni Hartvig, Chief Commercial Officer of the Betsson Group in a press release.