By
James
- 6 March 2023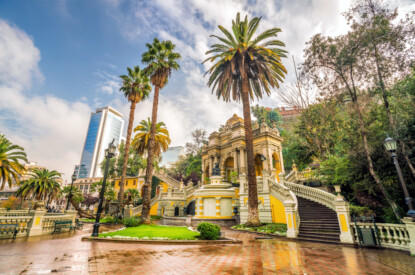 Betsson has announced its sponsorship of the Chile Open 2023, an ATP Tour 250 event. Betsson's sponsorship of the tournament could be controversial but adds to the company's presence in Chile. In January Betsson announced that it had become the sponsor of the Chilean First Division football league.
"We are delighted to announce our partnership with the Chile Open 2023, underscoring our ongoing commitment to promoting sports and supporting sustainable growth in Chile. As the main sponsor of both the first division of Chilean soccer, Campeonato Betsson, and the second division, Ascenso Betsson, we are proud to be able to expand our investments in the national sport and strengthen our ties with the local community. This new alliance with the Chile Open represents another important step in our journey to becoming the leading gaming company in the region," said Andrea Rossi, Commercial Director LatAm at Betsson Group.
"As Betsson continues to expand its presence in the LatAm region, we recognise the powerful role that sports play in bringing communities together and creating a sense of shared passion and pride. Our investment in the Chile Open 2023 reflects our strategic commitment to supporting sustainable growth in Chile and promoting the development of local talent on the global stage. Through partnerships like this, Betsson is proud to play a key role in shaping the future of sports in the region and helping to build a brighter, more connected world," said Ronni Hartvig, Chief Commercial Officer at Betsson Group.
The final match was held on Sunday 5th March. The live broadcasts were available on Betsson's Instagram account as well as on Betsson's content digital partner in Chile, Septimo Game's social media platforms.
The news comes as lawmakers mull over online gambling reform and listen to industry stakeholders. It also comes amongst a push for a ban on sportsbetting advertising. In December the Chamber of Deputies unanimously approved Deputy Marco Sulantay's ban on the advertising of sports betting. The ban was approved in general terms with 118 votes in favour, one against and three abstentions. The project proposes the prohibition of any contract between online betting platforms with sports organizations, whether professionals, clubs, associations, foundations, federations and others.