By
James
- 30 January 2023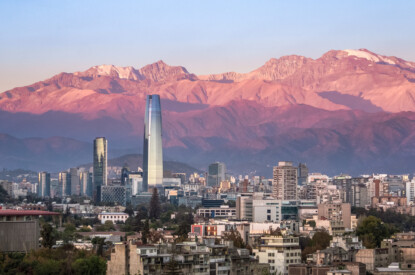 The Chilean Association of Gaming Casinos (ACCJ) has joined in condemning the Chilean National Association of Professional Football (ANFP) for the sponsorship agreement it signed with Betsson for the first division championship.
Cecilia Valdés, executive president of the ACCJ, highlighted in an interview with local radio that the operator invested US$2.5m for the naming rights of the tournament, which amounts to five times more than the previous sponsor had paid out.
In addition, she took aim at the ANFP authorities as they already "have a letter (from the SCJ) in their possession" which explains that online betting is considered to be illegal.
Valdés spoke about the importance of regulating the gaming industry and online betting and said that "it is one of the main challenges facing the industry." In addition she emphasized the illegality of the sector: "Online betting is illegal, no one doubts that and all the authorities have confirmed it."
Earlier this month Betsson Group announced that it had become the sponsor of the Chilean First Division football league. The league will now be officially known as the Campeonato Betsson from now on. However, immediately after the announcement, Deputy Marco Antonio Sulantay, who is promoting a sports betting ban on advertising in football, said that the agreement was illegal.