By
James
- 9 January 2023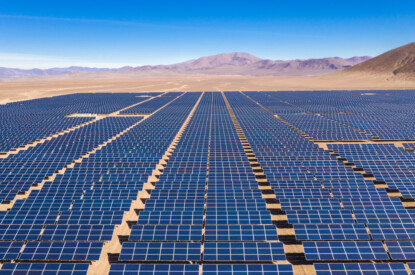 The Economic Commission of the Chamber of Deputies held a hearing to hear the opinions of the parties interested in the regulation of online gambling in Chile. The legislative body listened to the presentations of Carlos Silva Alliende, prosecutor and manager of Corporate Affairs of Dreams, and Juan Sebastián Ayra, general manager of the Chilean Association of Gaming Casinos (ACCJ).
Silva Alliende argued that a short term law be up in place to regulate the industry while a longer term bill be developed in Congress.
According to Silva Alliende the bill "should be analyzed along three fundamental axes: the urgency to collect, the need to create a legal, competitive and efficient market, and public safety." In this sense, he explained that the treatment of the law, its regulations, the bidding for licenses, the approval or rejection of applicants and other parts of the process would take "at least one year."
In December he criticised offshore operators operating in Chile saying that they were breaking the law. However he emphasised that Dreams was not opposed to the government changing its laws to encompass an expansion of online gambling. According to Silva Alliende online operators offering games in Chile were "dishonest." As a solution to those who already operate in the market Silva Alliende said that they should be given an 18 month cooling off period so that were unable to benefit straight away from their database of customers straight away should laws be changed.
With this short term law was in place, Silva Alliende argued that the operators of physical casinos and lottery operator La Polla Chilena de Beneficencia could be authorized to operate online gambling on a provisional basis while the final law was implemented.  Silva Alliende also criticised the SCJ claiming that they had not acted against online companies which are acting illegally.  He also pushed for tools which would enable the SJC and other bodies to block access to offshore betting while banking and other payment entities would be made to block payments to unlicensed operators. 
Meanwhile the general manager of the ACCJ said that there were around  900 gambling sites that were accepting bets from Chile and that they generated between 130 and 170 million dollars in bets per year.  Casinos, he said, contributed millions to the state, generated tens of thousands of direct jobs and accounted for up to 40 per cent of budgets of the regions in which they are located.