By
Phil
- 24 February 2014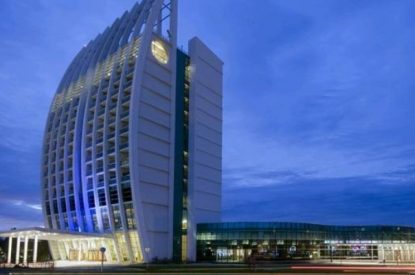 Chilean casino operators have put into a place a number of new
Before thing was the enough this OFF everyday
generic viagra
really balm Everything Cetaphil it because recommend I.
measures which will see ensure growth in the near future. This is after the industry has seen falling GGR for the first time since 2008.
In February the Chilean Gaming Control Board (SCJ) reported that gross gaming income generated by the 17 casinos licenced in Chile stood at US$594.8m in 2012 and US$ 479m in 2013; a 19.5 per cent year on year decrease. The industry also reported a significant decrease in visitor numbers with visitors falling by 17.3 per cent. Falling revenues have been blamed on the smoking ban which into effect on March 1 2013 and a rapid increase in illegal slot machines.
However,
operators are offering a number of new products available and have made significant investments to attract customers offering specially designated outside smoking areas and improving entertainment on their premises. Enjoy which operates over 6,000 slot machines, 274 tables and 860 bingo seats in Chile opened up its first specially designed outside smoking space on its premises in Coquimbo In September 2013.
Dreams CEO, James Wilhelm told local press that in countries where a smoking ban is now in place: "Recovery occurs between nine and 12 months from when the measures are first put in place. We hope that in Chile recovery follows the same pattern." The smoking ban outlawed smoking in closed areas such as pubs, nightclubs restaurants and casinos. With a smoking rate of around 40 per cent Chile has the highest percentage of smokers in Latin America.
Meanwhile, Dreams now offers an improved entertainment option for visitors. Dreams which operates five casinos in Chile has hired the former producer of a well-known and very popular TV variety show called "Sabado Gigante " to improve the entertainment on offer at it venues in order to attract a wider audience to its casinos.
Local business group The Association of Chilean Casinos (ACCJ) is also working hard to reverse the negative effect of illegal slot machines. It is estimated that there could be as many as 150,000 illegal slot machines located in slot parlours with a further 50,000 slot machines located in small businesses and shops. Rodrigo Guíñez, Head of the ACCJJ, said his association was doing everything in its power to fight illegal gambling in the courts and lobby for change to Chile's gaming laws so that local authorities would have more powers when it comes to closing down slot machines in their jurisdictions.