By
Phil
- 17 March 2022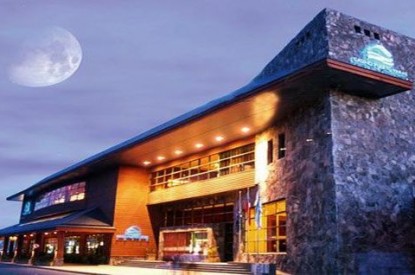 In a unanimous decision The Deciding Council of the Chilean Gaming Board (SJC) revoked Enjoy's Puerto Varas Casino Licence. The decision was made after Enjoy allegedly failed to meet its obligations as established in article 28 of Law No. 19,995, to build the approved integral casino project within the term established by law – two years, with the possibility of extending it for an additional year – which expired on August 1, 2021.
The revocation procedure began on August 2, 2021, after SJC inspectors verified on the ground that the project had not yet been constructed. The SJC submitted its findings to the Resolution Council on February 2, 2022, which then made its decision
In accordance with Circular No. 84 released by the SCJ in 2017, the current licence holder of the municipal casino licence in Puerto Varas (Dreams) may continue to operate, until the new casino comes into operation. While the casino will continue to run as a municipal casino under the old law the new casino once it is built will be much larger and generate far more income for the local government.
The mayor of Puerto Varas, Tomás Gárate, confirmed that he had already been notified of the SCJ's decision. "We hope that this will be resolved as soon as possible, since the economic damage to our community is enormous," he told local radio.
Enjoy was granted the fifteen year licence in 2018 but has faced a large number of obstacles in getting work on the project off the ground including failure to obtain planning permission. It had also faced legal challenges from its then rival Sun Dreams. In 2019 Sun Dreams filed an appeal before the Santiago Appeals Court against the SJC through which it sought to reverse the decision to grant the licence to Enjoy. Sun Dreams claimed that its competitor's project did not comply with current legal regulations and the technical bases applicable to the tender. This claim was later rejected by the court of appeals.
In June 2021 Enjoy asked the SJC to nullify up to US$12m in guarantees for its Puerto Varas licence. The company said that it had not waived the operating permit but had faced a number of unforeseen obstacles which had made the opening of the casino within the agreed timeframe impossible. According to article 34 of the Chilean Casino Law if the operator believes that the revocation of the licence is unjustified, they may appeal to the respective Court of Appeals, within a period of ten days. Enjoy said that it would appeal the decision.