By
Phil
- 19 June 2017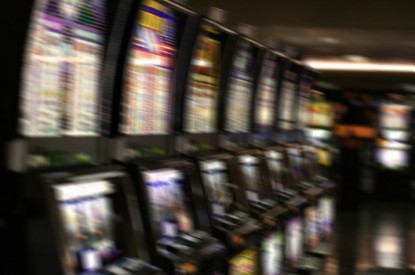 The municipal government of the Chilean city of Chillán located in the Bio Bío region, is preparing to carry out a definitive closure of the so-called 'neighbourhood casinos' that operate illegally and which remain open despite the repeated attempts made by the government to close them down.
The slot parlours have been in operation in some cases for over five years despite the fact that they are in violation of both local and national rules when it comes to gaming.
There are currently around twenty five illegal gaming establishments in operation in the city. So far local attempts to control the businesses have been ineffective but according to local reports, municipal inspection teams will take to the streets to definitively close these businesses one and for all.
Via its web page the government informed illegal operators that local laws passed in 2013 rule over the specific licensing of AWP machines while Chile's gaming laws specifically ban slot machines outside of casinos.
In the past, local rules applicable to AWP machines in Chillán resulted in local businessmen taking the issue to the appeals court and this led to a large number of long drawn out court cases over the years. This eventually led to Mayor Sergio Zarzar to order that all slot parlours should be closed down forthwith as they they did not conform to local rules.
The rise of illegal slot parlours is mainly down to local municipalities as local governments have allowed amusement arcades to operate in their jurisdictions but they have not drawn a clear line between AWP machines and slot machines. Subsequently, a great many slot parlours house both with revenue increasingly deriving from the latter.
However, there have been a number of significant developments of late and other municipalities are finally moving against illegal operators and making headway in local courts. At the same time they are also being helped by new rules now in place which have been put forward by The Office of the Comptroller General of Chile which in January issued a statement clarifying the procedure for the municipal governments when it comes to defining when machines should be classed as gambling machines in so called 'neighbourhood casinos.'
New guidelines rule that the municipalities should ask those interested in obtaining permission to operate electronic gaming machines, to obtain certification that prizes are not handed out randomly by the electronic machines on their premises. The new rules ultimately give the Chilean Gaming Control Board (SJC) the right to determine what constitutes random and what constitutes entertainment machines and state that only certifications issued by gaming laboratories approved by the SJC will have the capacity to verify conclusively if a machine is either a gambling machine or if the result depends on an element of skill.