By
James
- 12 January 2023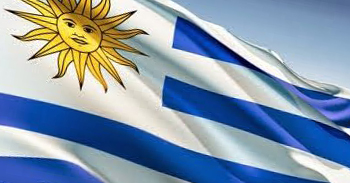 The Municipality of Concepción has initiated a total of 15 court injunctions against illegal slot parlours. In October local officials initiated complaints against five establishments but this has since increased to fifteen with the matter now awaiting a court decision .
The municipality of Concepción has suspended permits for this type of business, so that no slot parlours may open. Deputy Mayor, Aldo Mardones, explained that after their prohibition a number of seals preventing entry were broken – which is a crime according to Mardones. All complaints over their operation have been declared as admissible by a local court.
There have been government initiatives for over a decade that have sought to ban so called "neighbourhood slots" which have been able to grow quickly as local governments have not drawn a clear line between slot machines and Skill with Prizes Machines. However local governments are finally cracking down.
In addition further impetus could be coming from the federal government. In September 2022 Congressman Frank Sauerbaum presented a formal request to the president of the Internal Government Commission, Marta González Olea, to speed up the regulatory changes that will improve the control of the so-called "popular casinos" in Chile.
Sauerbaum aims to speed up a project that modifies Decree Law No. 3,063 on municipal revenues, in terms of patents to operate skill or entertainment machines. The modified decree would in effect ban slots outside of casinos.
One persistent problem for the gaming board has been the continued growth of illegal gaming. Despite the fact that slot machines outside of casinos are strictly prohibited in Chile's Gaming laws of 1995 slot machines outside of casinos have grown in number considerably. It is estimated that there could be as many as 150,000 illegal slot machines located in slot parlours with a further 50,000 slot machines located in small businesses and shops.